By Daniela Paraschiv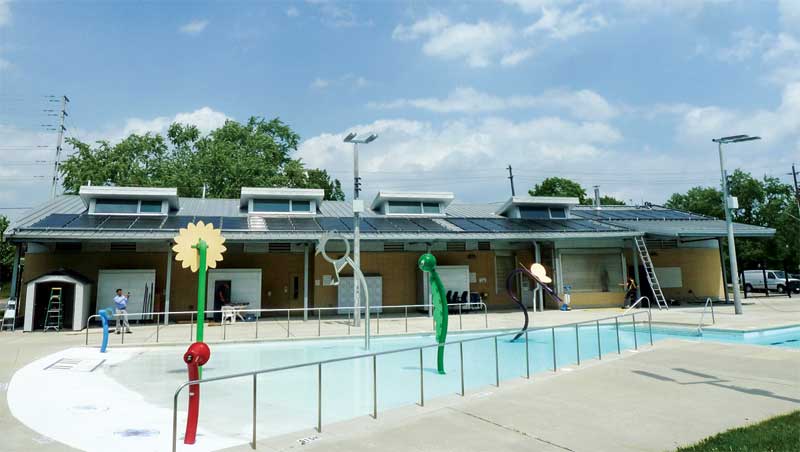 The City of Mississauga's commitment to lead and encourage environmentally responsible approaches is demonstrated through its numerous programs, which promote energy-efficient technologies, best practices for resource conservation, production of renewable energy, and reduction in emissions and waste. One of the many initiatives includes installation of solar panels to heat outdoor pools, which has greatly reduced energy usage, greenhouse gas (GHG) emissions, and energy costs.
Renewable energy is generated from resources, such as solar, wind, geothermal, biomass, water, etc., that are naturally replenished at a rate equal to or faster than they are consumed. The city is actively pursuing ways to harness solar energy, such as implementing photovoltaic technology, which uses solar cells to convert sunlight directly into electricity and solar collectors or panels that are used to heat water or air in aquatic facilities.
Boiling down to an energy-efficient technology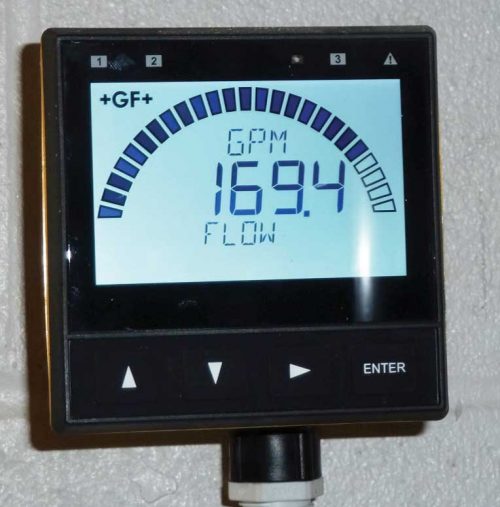 In 2017, the City of Mississauga commissioned Ian Sinclair, a specialized consulting engineer, to assess the feasibility of installing a solar water heating system at one of its outdoor pools. All seven outdoor pools in the city were evaluated for usage, roof condition, orientation, etc. The Lions Club of Credit Valley outdoor pool was selected for the pilot installation. This 12- x 24- x 1.6-m (40- x 80- x 5.4-ft) large facility is usually filled with water by the end of May. Swimming begins in early June and continues until approximately the first week of September.
The solar water heating system at the facility uses 28 (1.2- x 3.6-m [4- x 12-ft) unglazed collectors, chosen for their simplicity, robustness, and ease of use. These thermal panels are designed to heat pools and are not covered in glass, allowing the sun to shine directly on the rubber or plastic matting. This is especially effective when heating outdoor pools during the warm summer months, as none of the sun's heat is reflected away by the glass. While the equipment can generate higher temperatures with great efficiency, its advantages are most noticeable in colder months, which are outside of those of a pool that is only operated during the summer.
On the other hand, glazed thermal panels comprise aluminum frames covered with tempered glass. A series of copper tubes run under the glass through which water or antifreeze runs. The glass insulates the copper as the sun warms them by preventing the heat from escaping to the colder, outside air. These are efficient for heating hot potable water for a home, as they can surprisingly collect a lot of heat, even in February on cold sunny days.
That said, the additional piping and storage complexity of a glazed collector system, along with the need for a heat exchanger, was considered unsuitable for this project. Costs were also a significant factor: unglazed collectors are a budget-friendly solar thermal technology; therefore, they were selected.