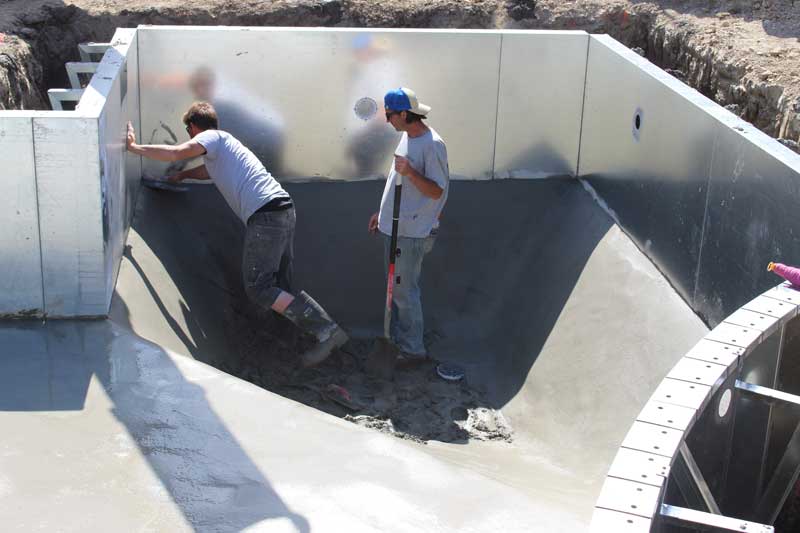 Editor's note: This is a summary of our 12th annual industry survey and our 42nd annual report on the state of the Canadian pool industry, including statistical information and market analysis. Information is based on Pool & Spa Marketing's reader survey results, as well as Statistics Canada's building permit records for swimming pools with an overview of new pool permits for census metropolitan areas (CMAs). The figures are conservative and do not reflect many of the rural areas that do not require building permits for pool construction.
Generally, there are two major factors that affect the pool industry in Canada: weather and economy. Both typically determine how strong a given season will be and, depending on the company, one has a bigger influence on profits over the other.
In 2020, however, these conventional rules were rewritten. It was unforeseen a pandemic was on the horizon that would quickly engulf the globe, squeezing the life out of the global economies and changing people's lives as they knew it.
Uncharted waters
Despite a frigid spring and people's finances being tested like never before, with the federal government announcing in April more than one million lost their jobs in March and approximately five million were getting emergency aid, COVID-19 was like a double-edged sword for the pool industry.
Although the year started strong for many builders across the country, with 147 additional permits issued between January and February last year over the year prior, everything came to a screeching halt for many businesses and industries not deemed to be an essential service.
Catching everybody off guard, the provincial lockdowns, closures, and stay-at-home orders during the early stages of the pandemic had many builders, retailers, service providers wondering if they could still even operate. However, when the dust settled, from May onwards, the demand for pools and the industry's products and services went gangbusters.
Industry survey: Taking the industry's pulse
Up until last year, respondents to our industry surveys showed a consistent number of people choosing to retire which was an indicator that many were in the process of putting their succession plans into action. As many pool businesses in the industry are family owned and operated, these plans typically mean younger family members are taking over.
Although this statistic had dropped significantly in 2020, with only 4.5 per cent choosing this option, this number is going back up with 8.6 per cent of respondents saying they will be retiring within the next five years. That said, the number of respondents who are taking on a consultant role remains steady. This is not to say there are less veterans in the industry to share their wealth of knowledge as those with more than 30 years of experience still represents the single largest demographic. Those respondents who have been in the industry between 10 and 29 years has remained steady year-over-year. As was the case in the last survey, the numbers indicate there is a steady influx of young professionals entering the aquatics industry as 8.6 per cent of respondents have been in the industry for four years or less.
No matter how short or long someone has been in the industry, our annual survey continues to show the majority of respondents have or intend to make this job a career as 49.1 per cent said they plan to remain in a similar position five years from now. Another 10.3 per cent are looking for career growth within the industry. It is interesting to note, however, 9.3 per cent of respondents have worked for five or more companies over the course of their career, while another 54.3 per cent have only worked for one or two businesses. This is a good indicator of the importance businesses place on retaining employees in this seasonal industry.
A year in review
The 2021 report will delve into the pool industry's highlights and lowlights of the 2020 season and explore the pain points and lessons learned by those in various segments of the industry.
Additional survey results reveal further details on staff and company profiles, wages and business profits, and economic forces that impacted the year. Further, a year-over-year analysis of permit registrations, along with details from interviews with manufacturers, distributors, builders, and retailers has produced an in-depth look at the nation's pool industry—with a province-by-province break down—that reveals a number of trends and patterns to assist with one's expectations for the 2021 season and beyond.
Click here to purchase and download a full copy of the report.
This report and all the figures contained herein are copyright to Kenilworth Media Inc. No use may be made of this or any part of the data or reproduction of charts or graphs without the express written permission of Kenilworth Media Inc. © 2021