Top-notch water quality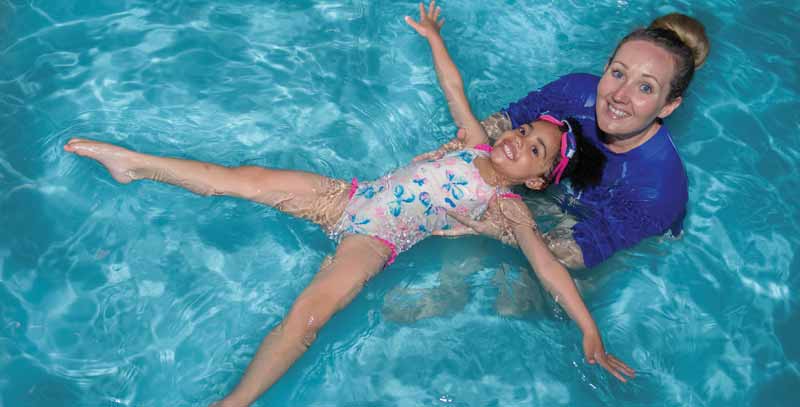 To help improve bather comfort and water quality, an ultraviolet (UV) system was added to supplement the classic chlorine sanitization system. This meant 99 per cent of all waterborne pathogens would be destroyed after passing through the recirculation system, giving the kids and Kerri's school the safest water quality possible.
Along with an automatic water level and chemical control systems, Kerri's pool was designed to be fully automated. Together, these devices would ensure the pool water and chemical balance was always at the proper levels, resulting in consistent, properly managed water quality, which was one of Kerri's main goals.
Without these measures in place, facilities often fall victim to a strong chlorine smell (chloramines) which irritate bather's senses, as well as unbalanced water and the risk of pool-borne bacteria being transferred to swimmers. These issues tend to be problem at many large recreational facilities on daily basis, as they battle the after-effects of the decisions made due to the limited budget that may be available for the pool portion of the facility.
All of these upgrades, of course, had to be factored in to the Russell Aquatic's budget. Where many large, municipal-run recreation centres would look to cut back on these types of upgrades to save on overall costs, the issue of comfort and the aspect of quality water was important enough to Russell Aquatics that they simply worked to increase their overall budget, as to not compromise any of their goals for the facility.
Children factor into the design
All of this is not just Kerri's way of thinking for Russell Swim School. Swim schools around the world—from small family-run businesses like Russell Aquatics, to large franchises such as Gold Fish Swim School—are becoming a popular choice among parents for several reasons, some of which are mentioned above. In a lot of cases, as these are privately owned businesses, extra care and consideration for the children who will be learning how to swim in these pools goes into designing them by the respective owners and franchisees.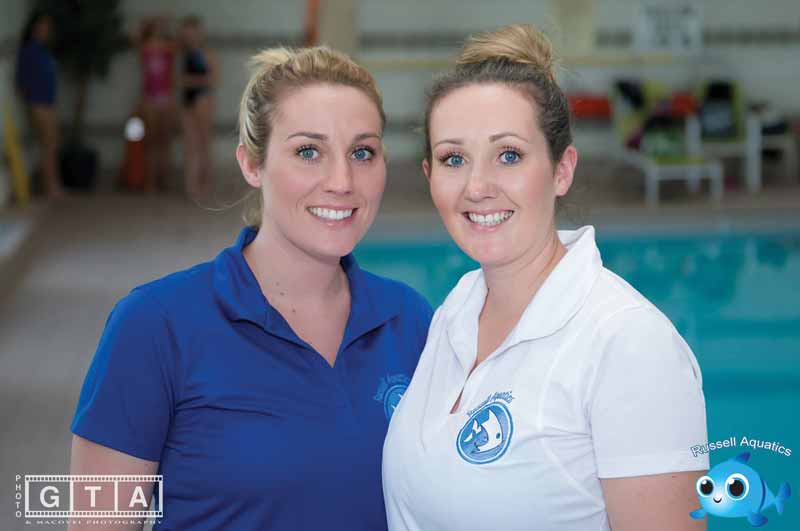 Further, most swim schools typically serve one purpose—teaching children (as well as adults) how to swim. The design of these pools do not have to take into consideration activities like lane swimming, play areas, and features like large waterslides, diving boards, and climbing walls, competitive swimming events, or other sports/leisure activity areas. All of these play a major role in how they affect the overall design of an aquatic facility, such as water depth, shape, and size. In most cases, these three elements alone take away from the overall dedicated space that can be allotted to swimming lessons, not to mention the number of time slots available that can be used for teaching children how to swim.
Providing smaller class sizes and a lot more private time between the instructors and each student gives children and their parents a more personalized, comfortable experience than that of a traditional, municipal-run class. The instructors employed by these facilities often undergo additional training over and above what is typically required to become an instructor. Many private swim school operators, such as Kerri, also attend events and conferences across the country in which ideas and methods are exchanged and discussed to further improve the overall experience and quality of these facilities and their instructors.
Additional learn-to-swim opportunities
Aside from teaching children how to swim, these schools also present the opportunity for several other learning opportunities. One example is providing private lessons for adults who have not previously had the opportunity to learn how to swim, or have not felt comfortable doing so in a large, public space. In fact, these types of lessons are becoming a large portion of what swim schools are offering, and demand is continuing to increase. Swim schools with additional time slots also offer aquatic fitness and aerobic classes (e.g. Aquafit) to not only make use of the space, but to also increase revenues.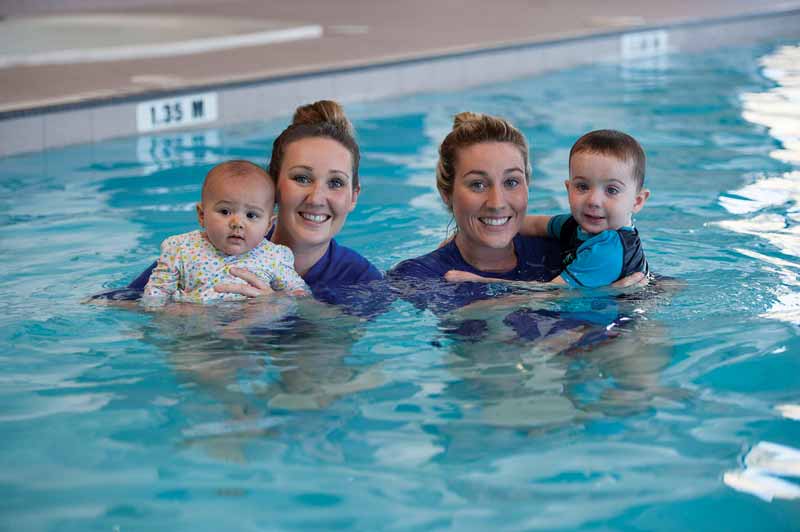 Today, more people in general are swimming or learning how to swim. While this is a great trend to see happening, the higher demand has also put stress on existing facilities, which has been beneficial for the growth of swim schools across the continent.
Dedication pays off
The grand opening of Russell Swim School was held on March 31, 2018. After attending the event, it was clear to this author the dedication Kerri and Kristi have put into Russell Aquatics, teaching children how to swim, and ensuring they have the best style and quality of pool to do so, has paid off.
More than 800 people, including families and city council members, were in attendance to support Russell Aquatics. This facility has become a go-to for teaching young children in the area how to swim. The swim school will continue to grow by offering this great life skill to people of all ages, and will stand out above other pools in the area, as this facility is no ordinary leisure pool.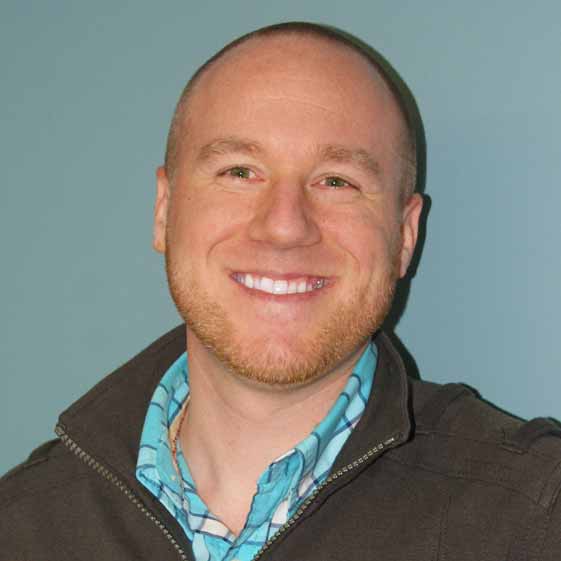 Lee Battams is the president at Aqua Plans Aquatic Consultants Inc. He has more than 10 years' experience in the aquatics industry. Battams also acts as lead designer and co-ordinator for all projects and ensures the client's needs, along with health and building code requirements, are met. He can be reached via e-mail at lee@aquaplans.com.