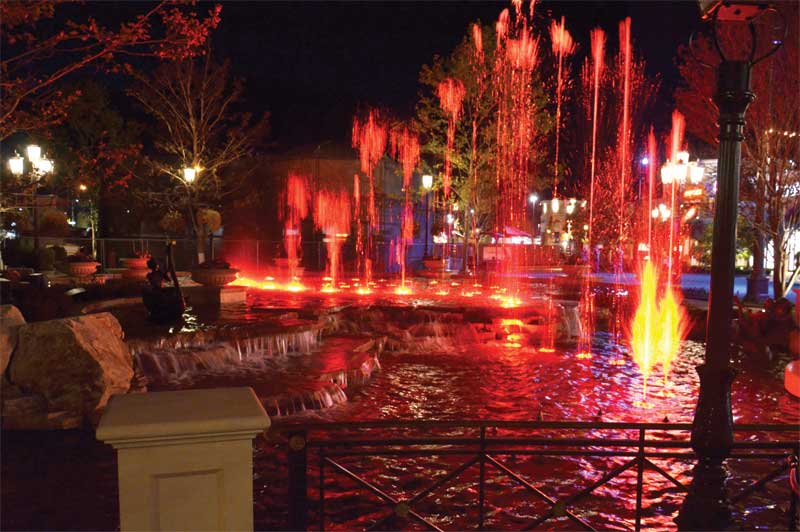 Station Park is home to approximately 74,000 m2 (800,000 sf) of retail, entertainment, restaurant, hotel, and office space in Farmington, Utah; it also boasts an amazing show fountain. The area's developer, CentralCal Properties, commissioned Fountain People, a Texas-based designer and manufacturer of architectural and interactive fountain equipment systems for water features, to create a one-of-a-kind show fountain. The latter collaborated with Lifescapes International, a landscape architecture firm, and Outside The Lines, a design and themed-construction company, to bring the project to life.
To complete the developer's vision, Fountain People provided L4 light-emitting diode (LED) lighting, static sequencing jets, multi-axis robotic nozzles, and advanced show-control systems to design a choreographed fountain, which features a unique viewing experience every hour. The 465-m2 (5000-sf) water feature dances to the music of popular and contemporary artists, with a stunning display of choreographed 9- to 18-m (30- to 60-ft) high water streams mixed with vivid colour effects. Many of the shows feel like firework displays because of their high-impact visual and sound effects.
"The music, water, and light effects in this fountain come together to provide true entertainment," said Craig Trottier, vice-president of development for CenterCal Properties. "These shows change seasonally and are updated regularly, so the playlist consists of the latest popular tunes."
The fountain has made Station Park a destination for families, patrons, and even tourists who come specifically for this reason. Fountain People programmers continuously work with Station Park management to ensure it continues to attract visitors for years to come.
The fountain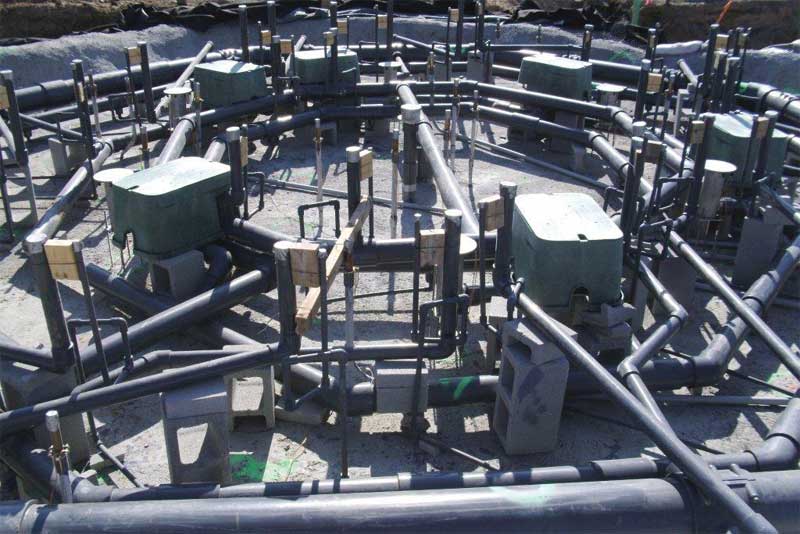 The $2.5-million fountain offers synchronized spurts of water that shoot up to 18 m (59 ft) into the air as music is piped through a complex audio setup with nine speakers, providing superior sound for the surrounding audience.
There are shows every hour, with rotating songs from 10 a.m. to 10 p.m. on weekdays and 10 a.m. to midnight on weekends. The fountain also features a waterfall flowing into a lower pool, making it even more visually appealing.
The fountain uses 182,000 L (48,000 gal) of water, which recirculates through a closed-loop underground filtration system. The equipment vault is located 3 m (10 ft) below the fountain and uses a Hayward ProSeries 915-mm (36-in.) sand filter, as well as a Chemtrol CH250 ORP/pH microprocessor-based digital controller, which ensures superior water quality and chemical balance. As the fountain is a year-round amenity, it is also equipped with a heater to keep the water flowing and the shows going during the winter holiday season.