By Gene Brown, Chris Neal, and Skip Phillips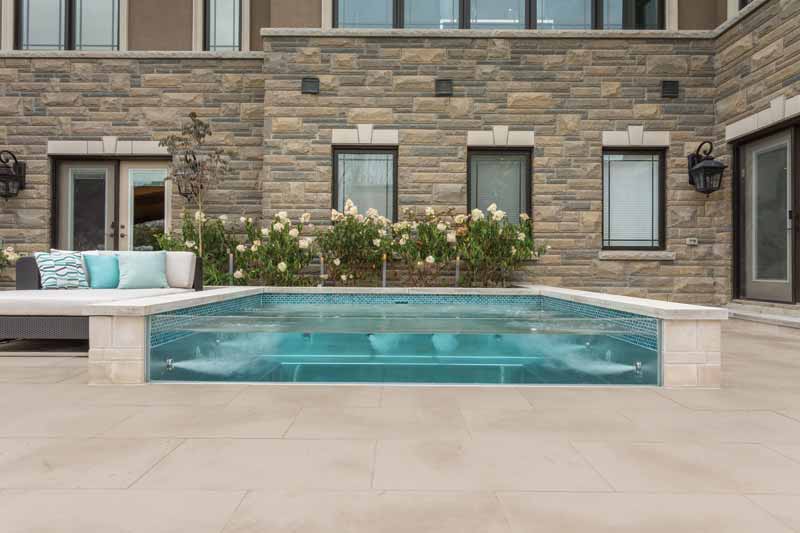 Stainless steel pools and spas have been used for decades in commercial applications because of their durability, design flexibility, lightweight, and hygienic properties. In fact, stainless steel has long been the preferred material for high-rise pools and other installations where movement is likely—and leakage is unacceptable—as it withstands the natural movement of buildings, while still maintaining watertight reliability. Further, its non-porous surface reduces bacteria buildup, and is easy to clean, making it ideal for frequent commercial use. Reduced maintenance and construction costs are another reason stainless steel pools and spas are commonly used in commercial designs.
In recent years, homeowners, architects, and designers have discovered the benefits of stainless steel pools and spas and, as a result, the industry has seen a surge in residential use. To match this demand, more stainless steel pool and spa manufacturers have entered the residential market, fabricating custom vessels for backyard installations.
Today's stainless steel pools differ from the past
Previously, stainless steel pools and spas were primarily built by welders for commercial applications. However, focusing on the innate esthetic beauty of stainless steel, and not just its durability, one can begin to understand the complex engineering required to construct and install a vessel that will last a lifetime. As more people recognize the allure and longevity of this material, custom stainless steel pools and spas have started to become more accessible to a broader market—including residential clients. According to these authors, this is an enormous opportunity that has not yet been realized in Canada.
Another difference in modern stainless steel pools and spas, compared to those vessels built in the past, are the inclusions of unique design features, such as acrylic windows and walls, curved walls, perimeter overflows, and vanishing edges. The precision and versatility of stainless steel enables greater design flexibility compared to some other pool and spa construction materials.