By Melinda Pearson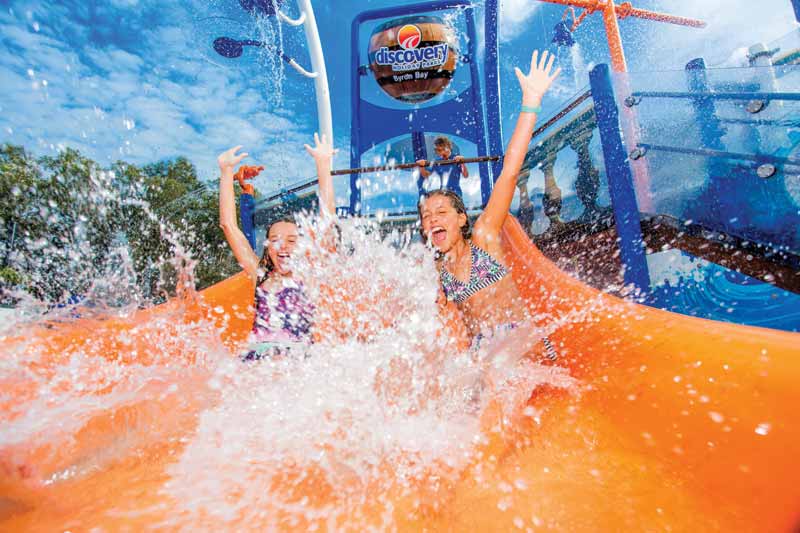 Watching a splash pad for a few minutes can tell an observer a lot about how people play. Maybe mom and baby are experiencing a new milestone together while elsewhere a spray tunnel channels a flurry of traffic by foot and wheelchair, next to a child who is calmly manipulating a stream of water. Meanwhile, from the shade, two grandparents watch their little ones master the twists and turns of the waterslide.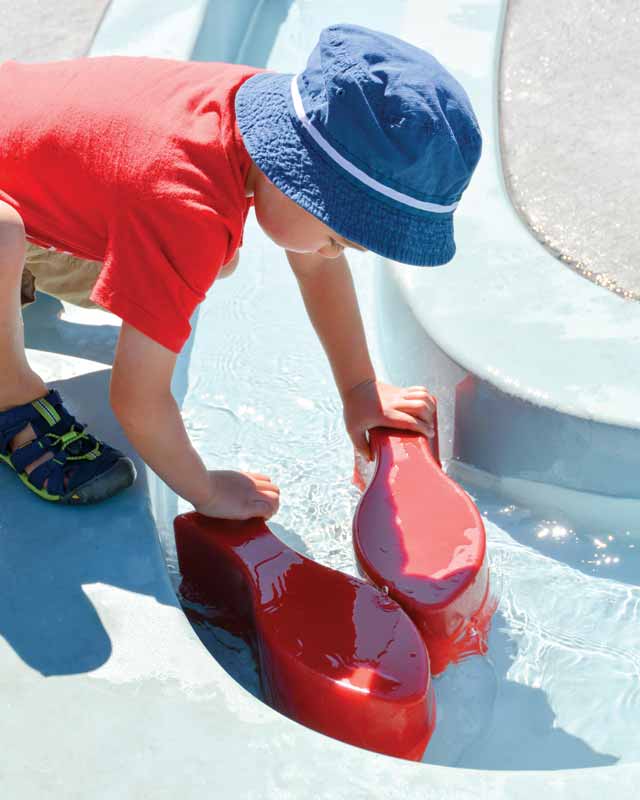 This tremendous capacity to collectively support individuals in one space is an exciting feat, hinging on a key ingredient: fun. People engage voluntarily and spontaneously when they are having fun.
To ensure parks are hitting the mark when it comes to inclusion (i.e. maximum participation), one must examine the motivating impulse driving people to participate. This article takes a closer look at how to unleash the fun factor in a community splash pad when choosing products, organizing space, and knowing the audience.
Who wants to play?
When a community is examined closely, often there are particular segments which are not being met. This relates to a burgeoning demographic of young parents, at-risk youth, or neglected cultural groups and/or income brackets who are awaiting a safe place to play close to home. With only two in five U.S. parks agencies having formal inclusion policies, alongside persistent struggles with childhood obesity and declining outdoor play, there is a ways to go before closing the gap.
The first of the 'Seven Principles of Universal Design' says that engaging otherwise disengaged groups strongly correlates with curb appeal: give them a beautiful, inviting public space that is "marketable to all people."
The splash pad can do a lot of heavy lifting here. Harnessing the universal appeal of water has a unique capacity to tease out the innermost play instincts of multiple individuals simultaneously. Meanwhile, its zero-depth playscape eliminates barriers with respect to access and risk to help level the playing field for all abilities and generations, which makes the sense of arrival and invitation even more enticing. (For more, read "Splash Play: Bringing Inclusion to Water Play" [Hutchinson, 2015], published in Recreation Management Magazine.)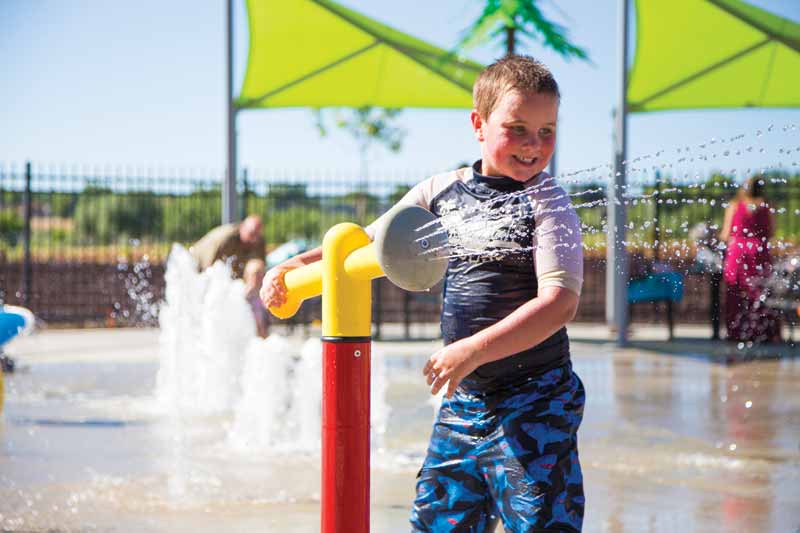 Such a phenomenon stretches across 799 m2 (8600 sf) of Winnipeg's downtown core. In 2010, the city set out to transform an under-served, high-risk area into a safe and welcoming play space for local families by building an esthetically pleasing public spray park. The impact was transformative. Central Park, once a forgotten greenspace in the heart of downtown Winnipeg, now unites a multi-cultural area and employs people, effectively contributing to the overall diminishment of crime.
Similarly, Villano Park, a new master planned design for Hamden, Conn., greets visitors and passersby with an architectural cluster of water features; giant spraying leaves and a perched butterfly offer gentle spray patterns, while simultaneously amplifying the soothing effects of nature. Created by product designer Markus Ehring, the spray park incorporates familiar nature elements on an awe-inspiring scale for a space able to be appreciated on multiple levels. As such, it is an ideal place for neighbours to come together and enjoy a sense of community, serving as a beautiful centrepiece and a symbol of neighbourhood revitalization.