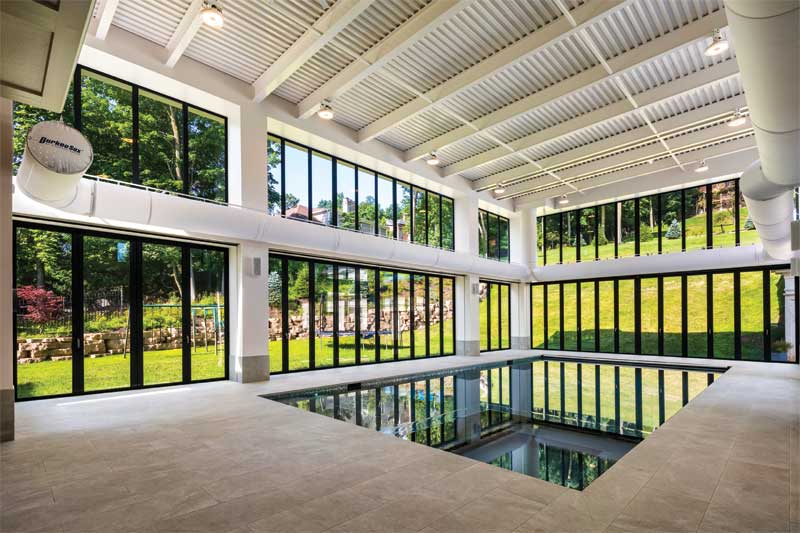 Can a residential pool be designed for the best of both worlds—indoor and outdoor swimming—even in frigid climates? The answer is yes, but extreme care in design and equipment sizing must be first determined. While there are hundreds of indoor residential and commercial pools in Canada and the U.S., only a few have been designed for indoor and outdoor use.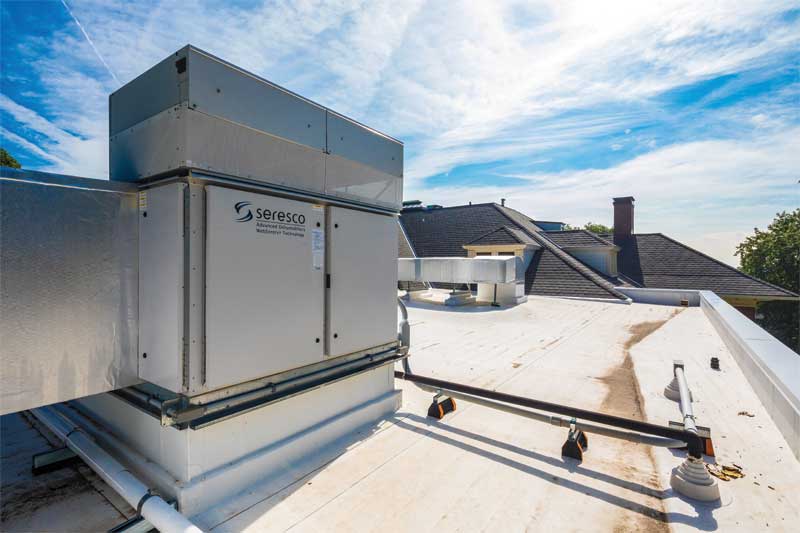 Even without an outdoor function, indoor pools themselves can be an engineering and architectural challenge, as they require a strict design regiment using proper building materials, ventilation configuration, mechanical equipment, and other factors. Adding the conversion to outdoor use can exacerbate these challenges, if it is not planned properly during the design phase. For example, world wonders such as the Great Wall of China, the Washington Monument, or the Taj Mahal are all successful construction projects, but only because the designers planned ahead with the specifics in mind for each application.
The mechanical dehumidification equipment sizing, the glass' thermal value and ease of retraction, insect control, and an auxiliary pool water heater are all critical design considerations for indoor pools that are planned for outdoor use as well.
Opening a residential indoor pool to the great outdoors
Recently, an indoor pool was designed for occasional outdoor use in New Jersey, a region with a similar climate to areas in southern Canada. The design and magnitude of the pool, built inside a 1951-m2 (21,000-sf) 100-year-old home named 'Daybreak' in Montclair, N.J.'s famous estates and historic homes section, confronted mechanical engineers. Psychrometric and sustainability challenges were significant just as an indoor pool, not to mention the option of retracting dozens of glass doors for an outdoor conversion.
The enclosure's outdoor function features dozens of 914-mm (36-in.) wide, triple-pane window panels ranging from 2.1 to 3 m (7 to 10 ft) tall, depending on the height of the wall to accommodate the property gradient. The glass doors on ground-level allow the homeowner to manually open along a track in an accordion fashion within five minutes. They fold up horizontally off to the side and require little storage space while giving a total unobstructed view of the outdoors. Afterward, remote controlled automatic screens hidden in soffits behind the heating, ventilation, and air conditioning (HVAC) equipment supply duct are descended vertically for insect protection. At this point, the enclosure functions as an outdoor pool with more than 70 per cent of its perimeter exposed to the outdoors.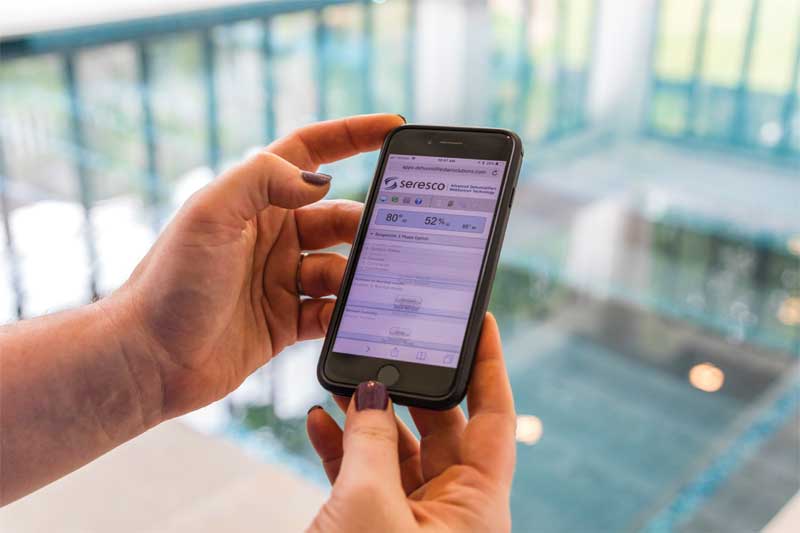 Adding an outdoor feature does not come cheap; however, because the additional architectural design, custom windows, automatic screens, and other considerations increased the project cost by roughly 15 per cent.
"You've got to really want it (the flexibility of outdoor/indoor swimming)," said the homeowner, Yoel Borgenicht, who, as president of King Rose Construction, New York, has a background in construction projects.
The design allows Borgenicht to convert the enclosure into an outdoor pool anytime between April and September.
"We're glad we did it because there's a priceless esthetic associated with having a breeze come through the enclosure and hearing the outdoor sounds."