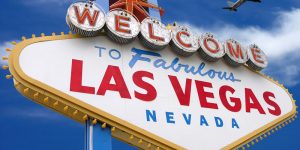 HASA Inc. has announced a significant expansion into the greater Las Vegas region through a strategic partnership with the Thatcher Group, a chemical manufacturer and distributor.
HASA Inc. is a producer and distributor of water treatment products used to sanitize and maintain water systems.
Thatcher's Henderson, Nev. site will represent the eighth point of distribution for HASA, expanding the company's footprint to an adjacent region and accelerating the growth of its mini-bulk service offering.
"We are thrilled to announce HASA's expansion into Nevada, furthering the company's reach and value proposition within a strategic and high growth area," HASA CEO Chris Brink said. "We believe HASA's capabilities and resources will provide significant value to both residential and commercial pool customers throughout the region."
Craig Thatcher, president of Thatcher Group added, "We are honoured to have this partnership with HASA and believe this will enhance the value our customers receive from the additional services to be offered."