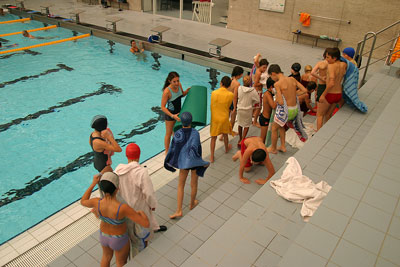 Residents in Iqaluit, Nunavut, may soon see a new swimming pool complex built after city councillors approved the redevelopment of its current recreational facilities.
According to a CBC report, the first priority in Phase 1 of the city's 'Building Our Capital' plan is to construct a new aquatic facility to replace the aging pool inside the Astro Hill complex. As part of the plan, area residents could see a new 11,000-m2 (118,403-sf) recreation complex built where Iqaluit City Hall and the Arnaitok arena are currently located.
In order to fund the multimillion-dollar project, city council gave recreation director Amy Elgersma permission to look into forming public-private partnerships, which would see a company build the complex and lease it back to the city.
A referendum is also planned this fall to determine whether ratepayers will allow the city to borrow money for the new facilities.