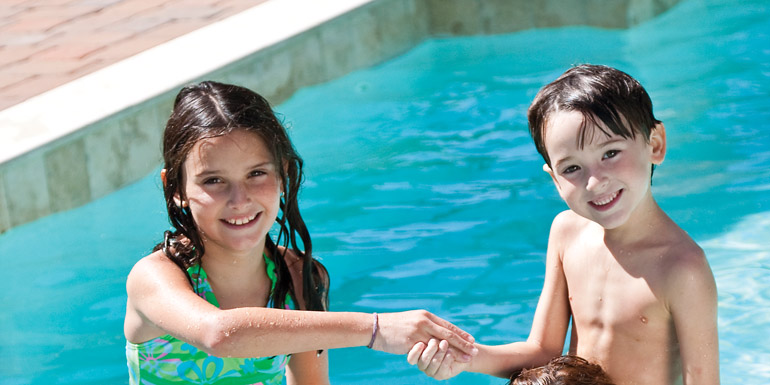 By Thomas M. Lachocki, PhD and Alex Antoniou, PhD
For those in the pool, spa and aquatic facilities industries, predicting and understanding future trends is the easy part—the tough part is applying and adapting behaviours to capitalize on those trends. As pool and spa professionals look to the future, one thing is clear: pleasing the customer, and meeting their needs, is of the utmost importance.
What the customer wants
When it comes to customer concerns, family health and safety are typically at the top of the list. Though they want to enjoy the facilities the industry has to offer, customers are not willing to risk their loved ones' well-being.
Given these concerns, pool and spa professionals need to focus their training efforts on those key customer issues. Consider the following questions:
In this past year, how many hours have you invested to understand how the industry's ultimate product (water environments for people) improves a customer's health and family?
How many hours have you spent learning how to build, install and apply products, test and maintain systems, and repair, sell, market or run your business?
Now, consider how much time has been invested to train employees on these topics. In a recent study, the National Swimming Pool Foundation (NSPF) reviewed seminar selections at two major trade conferences held in the winter of 2009. Out of the 61 technical seminars offered, not one taught professionals how immersion in water, aquatic exercise or activities around the water benefit a customer's health or family. All the training focused on the issues outlined in the second question.
Why do pool and spa professionals spend so little time on the topics most valued by potential customers? Perhaps it is because the industry was not founded on the values our products provide to society. The residential pool and spa/hot tub industry, for example, started in the 1950s as a result of sociological forces and clashes, not product benefits.
As a result, there are now three generations of 'pool people' who believe the industry exists simply because of its products, as opposed to serving customers' needs. By shifting focus to these needs and better explaining the benefits of the products and services they sell, pool and spa professionals can set themselves up for significant growth.
Trend 1: A focus on safety
The most significant pool legislation in recent years was driven by one person's desire to better protect the health and safety of other families. The Virginia Graeme Baker Pool & Spa Safety Act (VGBA) ultimately passed thanks to the efforts of one mother telling a story all pool owners and professionals can relate to—the death of a child died who was entrapped on a residential spa drain.
Though there is debate on the implementation and effectiveness of the legislation, everyone agrees the VGBA's ultimate goal—drowning and injury prevention, for children and adults—is important. The act has already had a huge financial impact, with roughly 300,000 pools in North America, each requiring approximately $3,000 in implementation costs. It is estimated that facilities that deliver aquatic programs to the public paid out up to $900 million.
If one mother can have such a large impact, consider the mothers, fathers and other relatives who might take similar action in the future. Consider the thousands who are impacted by recreational water illness, chemicals exposures, spinal injuries or even simple trips and falls.
Millions can live longer, healthier lives and enhance the family experience based on water's benefits. Yet, many have turned away due to the scars of past tragedies. The clash between benefits and injury and death is easily recognizable. As water-related tragedies gain increased exposure through social networking and other websites, members of the pool and spa industry must stay vigilant, making safety a part of their daily lives. Customers expect nothing less for themselves and their families. Not only is focusing on safety the right thing to do, it also protects businesses and individuals from the threat of costly lawsuits and legal battles.