By Aimée Samuelson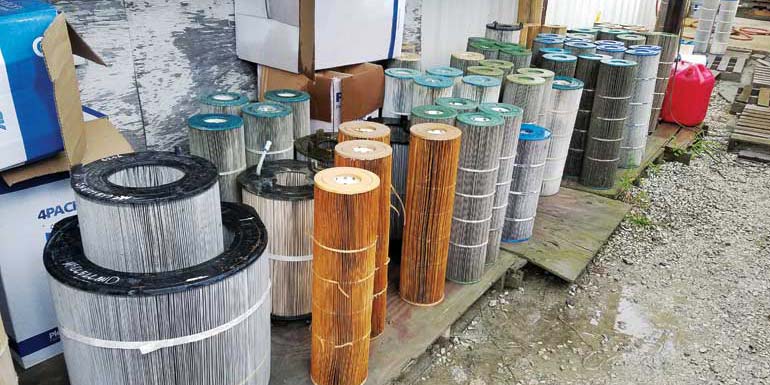 Everyone in the industry agrees filtration is the key to clean water. That said, filters are often overlooked and water clarity problems are treated ineffectively because the filter should have been addressed first and foremost. This article will review a number of service and maintenance tips for different filter types, the most common mistakes when servicing and installing filters, as well as best practices to ensure the customer's filter operates as efficiently as possible.
Filtration systems over the past 20 years
Over the years, the pool industry has seen a changing of the guard—of sorts—when it comes to the type of filtration system being used. For decades, sand filters were the most common pool filter in the industry. In fact, to this day, there are probably more sand filters in the marketplace than any other type.
However, approximately 15 years ago, many sand filters started being exchanged with cartridge filtration systems, as this equipment started to become more popular.
"In the U.S. Midwest, our pools hold, on average, 94,600 to 170,350 L (25,000 to 45,000 gal) of water, which are much larger than most pools found in the southwest," says Dan Lenz from All Seasons Pools. "Therefore, when larger cartridge filtration systems were made available, we started installing more of them, as they didn't need to be cleaned as often. Prior to this, however, all we installed were sand filters."
On the other hand, Richard Deakin of Hollandia Gardens in London, Ont., has seen a rebirth in the use of diatomaceous earth (DE) filtration because of its ability to provide superior water clarity.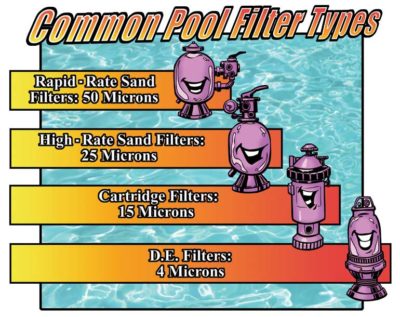 "Most of our competitive commercial pools use DE because they want to be able to have super-clear water quality, where they can see a dime at 5 m (16.4 ft) below the surface," says Deakin, whose company provides services to pool and/or hot tub owners in southwestern Ontario. "Further, consumers have become more educated about this method of filtration and, as a result, we are installing more DE filters for residential applications."
Pump sizing is a common mistake
Filtration systems, regardless the media being used, are designed to filter water within a certain range of flow.
"That said, one of the most common mistakes service technicians see in the field is a filtration system equipped with an oversized pump," says Pentair Commercial Aquatics commercial sales and marketing manager, Mike Fowler.
In these cases, the pump pushes the water through the filter too fast, which impedes its ability to perform its job correctly. Therefore, it is extremely important to properly size the filtration system to the required pump flow to achieve efficient water filtration.