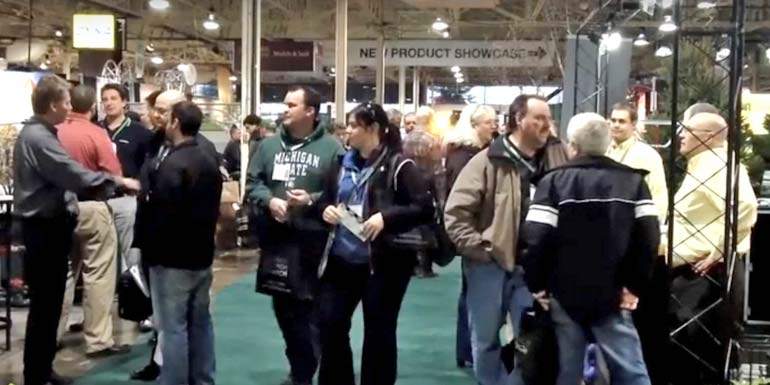 Next week, more than 13,000 horticultural and green industry professionals are expected to attend the 42nd Landscape Ontario Congress, which takes place Jan. 12-14 at the Toronto Congress Centre, to find new products, ideas, equipment, tools, services, and connections to help grow their businesses.
According to Landscape Ontario, more than 600 vendors will be exhibiting their wares on a show floor which will span more than 3.2 ha (8 acres). In addition to the expo, several inspirational and educational sessions—from entertaining Life Lessons at Lunch to in-depth discussions and keynotes to Owner's Only workshops—will be held during the conference, which starts a day prior to the show on Jan. 11.
The 'New Products Showcase' is a popular feature on the show floor as is allows attendees the chance to see a variety of new products on the market—from equipment, tools and technology to new plants and planting innovations. Another highlight is the 'Feature Gardens' area, where attendees can see landscaping visions from the industry's up-and-coming professionals come to life. Here, students from Fanshawe, Durham, Humber, Niagara, and St. Clair colleges and the University of Guelph will design and build feature gardens for peer review.
Several of the show's feature events will also take place at the International Plaza Hotel located across the street from the convention centre, including the Landscape Ontario Congress Awards of Excellence ceremony and president's reception on Jan. 12, and the 'Tailgate Party,' a free event open to all attendees featuring a tailgate-style dinner and entertainment on Jan. 13.
For more information on the show, visit https://locongress.com/, or to register, visit https://locongress.com/registration.