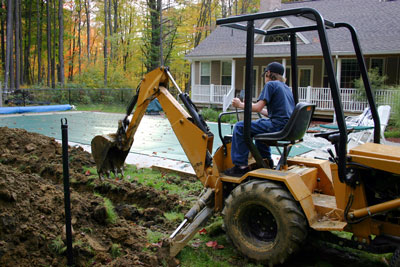 Landscape Ontario is urging the province's MPPs to work together to ensure the Ontario One Call Act is passed during the next legislative session, as the organization says it can significantly improve public and worker safety in the province.
The act would make it mandatory for all utility asset owners and excavators to use a single one-call system to locate all underground utility lines before digging. If passed, the bill would establish Ontario One Call Ltd., a not-for-profit call centre that would be the single point of contact for all underground utility location services in the province.
"Ontario has an urgent need for a mandatory one-call system," said Landscape Ontario executive director, Tony DiGiovanni. "The province's current voluntary approach does not leverage the potential of a well-organized one-call system. The efficiency of a one-call program will enhance safety, reduce costs and wait times and will act as a catalyst for continuous improvement."
The Ontario One Call Act, a joint private member's bill by Sarnia-Lambton (PC) MPP Bob Bailey and Hamilton East-Stoney Creek (NDP) MPP Paul Miller, passed second reading debate at the Legislative Assembly of Ontario on Dec. 1. It now moves on to a legislative committee where it will undergo an in-depth review.