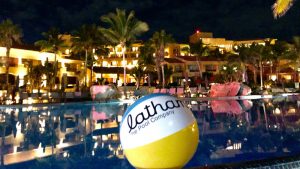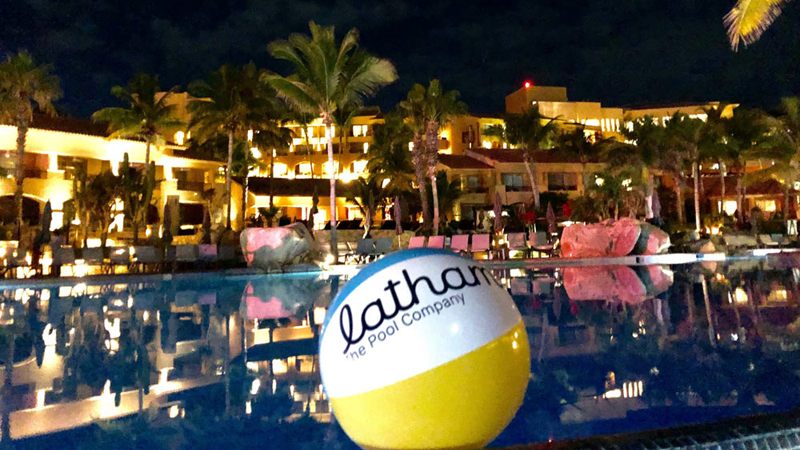 Fibreglass indoor pool maker Latham saw a 60 per cent year-to-year jump in sales in the second quarter of 2021.
Net sales for the second quarter of fiscal 2021 increased to $180.9 million, up $68.1 million or 60.3 per cent from $112.8 million for the second quarter of fiscal 2020. The increase was primarily attributable to increased order volumes, expanded strategic partnerships with several new exclusive dealers, the acquisition of GL International, and price increases.
"We are very pleased with the continued progress that we have seen in the second quarter, driven by robust demand for our product offering," said Scott Rajeski, president/CEO of Latham. "Despite ongoing supply chain-related challenges and inflationary trends, we have become increasingly confident in the demand environment and our ability to generate strong growth, propelled by efforts to drive material conversion to fiberglass, our unique direct-to-consumer digital strategies and positive industry trends in outdoor living. Moving forward, we will continue to serve a growing pipeline of consumers as we add new dealers to our already strong exclusive network and work with our existing dealers to enhance their productivity and grow their businesses."
Latham is building a 170,000-square-foot fiberglass manufacturing facility on a 148-acre site in Kingston, Ont. This new facility will enable the company to serve markets more effectively and efficiently in the eastern half of Canada, as well as the northeast and upper Midwest of the United States, producing pools for its fiberglass brands including Latham and Narellan Pools. Construction will commence in late fall, with production expected to begin in 2023. The facility is expected to be fully operational by 2024.
Rajeski commented, "we have three market-leading product lines and are investing across all three areas of our business. This expansion of our manufacturing footprint is a significant milestone for Latham as it strengthens our leadership position and accelerates the pace of fibreglass material conversion. As we continue to drive awareness and demand for fibreglass pools, increasing our manufacturing capabilities in this region will help us scale our operations across North America and enhance our ability to offer customers our signature world-class products, while also creating new job opportunities for the Kingston community."