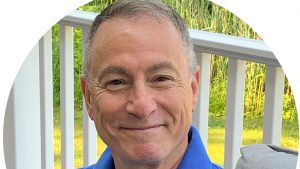 Waterplay Solutions has appointed Mark Weston to the position of director, new market development. In his new role, Weston will manage the global expansion of the organization into diverse markets and new revenue streams.
"We're thrilled to have Mark Weston joining Waterplay's commercial team in this important role," said Kerrin Smith, vice president of strategic growth and customer experience. "Mark has proven experience throughout his over three-decade tenure in the aquatic recreation industry and brings a wealth of knowledge to this role, to the organization, as well as to our global client base. As a customer-centric organization Mark is an exceptional fit at Waterplay and we look forward to letting him do what he does best, which is help facilitate amazing aquatic play spaces for customers and communities."
Trained as a child psychologist and the author of two books on play and child development (Playful Parenting, Putnam 1993, and PlayWise, Putnam, 1995), Weston knows something about play.
In his long tenure within the aquatic play industry, Weston has worked as a play industry consultant, in project management and product development at WhiteWater West, as founder and president of Funtraptions, a designer and manufacturer of dry and aquatic play elements, served as director of business development at Splashtacular, and as vice president and managing partner at SCS Interactive.