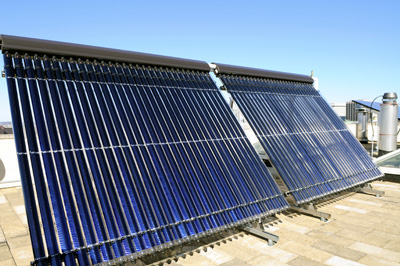 Richmond Hill, Ont., home to Kenilworth Media Inc., and Pool & Spa Marketing, was recently named a national climate protection champion by the Federation of Canadian Municipalities.According to www.yorkregion.com, a community website serving residents and businesses of York Region, statistics from 155 municipalities collected from 2000 and 2009 confirm Richmond Hill as one of Canada's top five towns at reducing greenhouse gas emissions. By 2009, the town's emissions dropped 33 per cent below 2000 levels, while the municipality was the first in the province to achieve its reduction target under the federation's partners for climate protection program.
The town was able to reduce its carbon footprint by implementing various green pilot projects, which included an energy management plan for municipal facilities that saw geothermal heating and cooling systems, as well as solar- and wind-energy alternatives, utilized. For example, a solar heating system was installed at the Bayview Hill Community Centre to efficiently heat the public swimming pool. Other methods included converting all traffic signals and lights to LEDs and using hybrid vehicles.
George Flint, Richmond Hill's air quality, climate change and waste management manager, told the online news source the town aims to achieve an additional 2.5 per cent reduction in annual facility greenhouse gas emissions, which could see an additional solar heating system installed at the town's Centennial Pool.