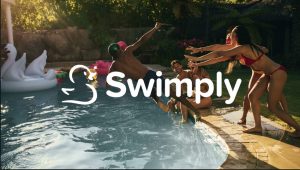 Several City of Mississauga officials want to have more control over the impact of Swimply, an app allowing people to rent out their private pools.
Launched in 2019, Swimply has grown immensely throughout the pandemic. Earlier this year, the start up company announced plans to expand into 25 new cities as well as a $10 million financing plan from several investors.
As reported by insauga.com, about 80 pools show up when searching for Mississauga on Swimply. Those available are also in surrounding municipalities such as Brampton, Oakville, and Milton.
According to Pat Saito, a councillor in the city, she was told by city staff there has only been one recent complaint about private pools, but it was regarding a backyard pool being used for a swim school.
While Saito has not received any complaints in her ward, she has heard about concerns being raised in neighbouring Toronto, which is looking into licensing or banning the practice.
According the insauga.com report, the city's director of bylaw enforcement, Sam Rogers, said the issue is "very difficult to enforce."
Rogers added the Ministry of Health has been consulting with Swimply, but if there are no provincial rules in place, the city may have to ban private pool rentals itself.
To him, there is a potential "public health issue" by having a private pool used by the public.
Saito voiced her desire to have a city bylaw in place before next summer.