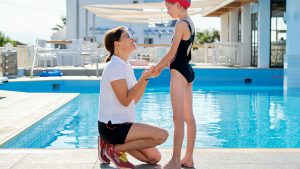 The COVID-19 pandemic does not seem to have affected the amount of Winnipeg children looking for swimming lessons.
As reported by Global News, the city's recreation service co-ordinator, Dean Janzen, said the city is at about 90 per cent enrollment, which is around normal levels.
One big change for swimming lessons in Winnipeg is they are taking place at outdoor pools with limited capacities in an effort to encourage social distancing.
Janzen told Global he hopes the restrictions will be eased as more people get vaccinated.
Leadership courses for potential swimming instructors, lifeguards, and play leaders have also been moved outdoors.