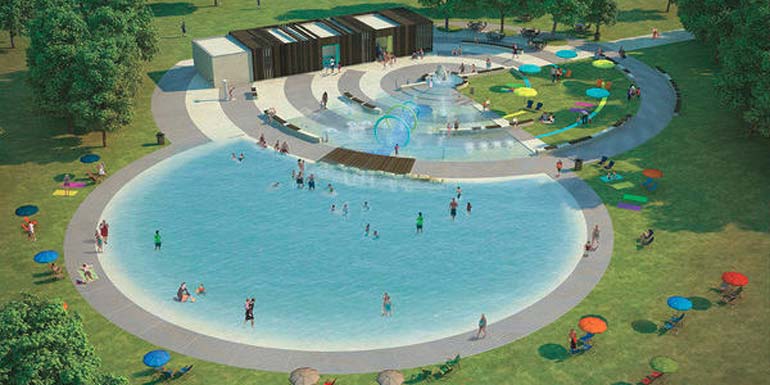 Edmonton city council is considering walking away from a new wading pool and splash pad project, adjacent to the lake at Hawrelak Park, after construction costs increased by $1.8 million in three years.
According to a CBC News report, a change of location for the water-play area—from the lake edge to the nearby playground—has seen the project undergo a significant redesign. Another factor in the cost is how the lake has grown in size to accommodate more visitors, making the filtration system inadequate. The project was first approved in 2013 at a cost of $3.3 million.
In light of the higher cost, the city released a report giving three options to council: scrap the project altogether, scale back the design, or approve the new budget.
According to the report, the city has already invested $800,000 into the project, which is scheduled to start this year.