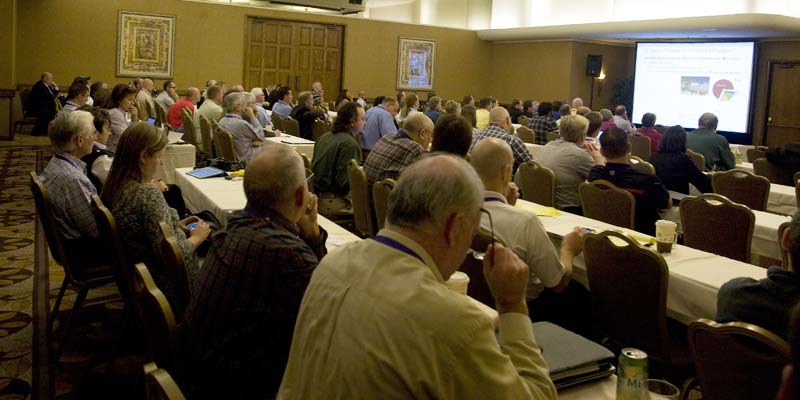 Aquatic industry professionals interested in presenting a poster session at this year's World Aquatic Health Conference (WAHC) have until August 17 to submit their presentation information.
Completed forms should include a poster title, a subject topic, target audience, and a maximum 4000-word description. Submissions must comply with the following guidelines to avoid submission errors and/or rejection during the review process.
Completed forms must be submitted to conference@nspf.org by midnight (MT).
Submissions must contain complete information.
Abstracts must comply with the size limitation.
Graphics, attachments, or other additional information should be omitted.
Approved poster presenters are still required to register for the conference at the current rate. To download a copy of the poster presentation form, click here.
The 2018 conference, sponsored by the National Swimming Pool Foundation (NSPF) is taking place Oct. 10-12 at the Charleston Marriott in Charleston, S.C. This marks the 15th year for the annual educational conference for aquatic industry professionals, which allows industry professionals to discuss, learn, and network with like-minded people. According to the NSPF, last year's event held in Denver, Colo., was the largest conference ever, with 420 attendees representing 12 countries and with speakers hailing from the U.S., Canada, Israel, and the U.K.