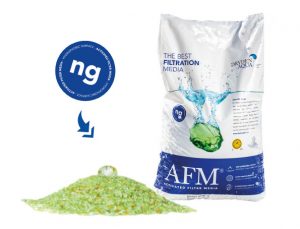 Backyard Brands Inc. will now supply and service the North American residential pool market with U.K.-based Dryden Aqua's newest activated filter media, as part of a partnership agreement.
AFM NG is a replacement for the currently predominant sand filter, doubling performance without the need for additional investments in infrastructure. It resists biofouling, bio coagulation, and transient wormhole channeling of unfiltered water and outlasts all other filter media.
The product is manufactured from glass and processed to obtain the optimum particle size and shape. It is then exposed to a three-step activation process to become self-sterilizing and acquire superior adsorption properties.
"One of the most exciting opportunities our partnership with Dryden Aqua creates is the ability to couple Dryden Aqua's Activated Filter Media with our next generation Mineraluxe for Pools and Pristiva for saltwater pools water care systems," said Charles Eberth, vice-president of Backyard Brands Inc.