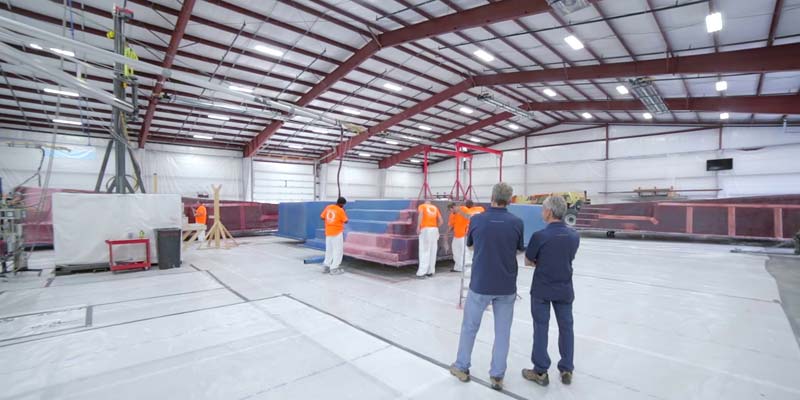 Thursday Pools, a manufacturer of fibreglass pools, has completed the second expansion of its manufacturing facility in Fortville, Ind.
The company added another 3763 m2 (40,500 sf) of space to provide a climate-controlled environment for its growing manufacturing operation. This follows a 3716-m2 (40,000-sf) expansion in 2016.
Today, the company operates a facility that is just over 9290 m2 (100,000 sf) and offers 28 different fibreglass pool moulds—all designed and built in-house.
"This has certainly been an adventure," said the company's CFO, Bill Khamis. "We opened our doors in 2010 and we're still growing rapidly. This is just the next step for us to support our dealers and meet the expanding demand for fibreglass pools."
The expansion will result in more than double the total production and storage space including a dedicated manufacturing area to produce the shells for the company's new 2019 beach-entry fibreglass pool designs.