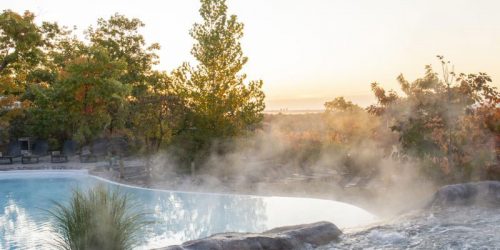 Groupe Nordik will be constructing a $45-million spa in Calgary, the largest of its kind in Canada.
The spa developer has partnered with Qualico Communities and Bordeaux Developments, co-builders of Harmony (a residential community near Calgary), for this project.
The facility will span 4 ha (10 acres) and will include a thermal pool. Construction is slated to begin later this year with a projected 2022 opening.
"This is a tremendous opportunity for the residents of Harmony and the neighbouring region," said Qualico Communities' associate director of development, Cary Kienitz. "There are significant benefits a Groupe Nordik facility offers from a health and wellness perspective, and business point of view (investing in infrastructure, community development, and providing employment opportunities)."