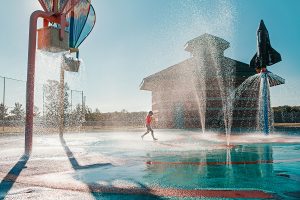 The Halifax Regional Municipality has started construction on the new Halifax Common aquatics facility, as part of a larger plan for the park and surrounding area.
According to a CBC report, the new facility will include a 1254 m2 (13,500 sf) pool, a playground, and a pavilion with a performance stage. The project is scheduled for completion by summer 2023.
The splash pad will remain open during construction, but the current pool will be closed.
Ryan Nearing, a spokesperson for the municipality, told CBC residents can visit the city's website to follow the progress of the project and to find out about any disruptions.
The city is also offering some alternative aquatic options this summer, including free swims at the Needham Community Centre.