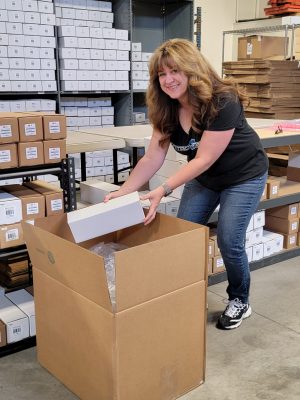 ControlOMatic, a manufacturer of chlorine generators, has streamlined its operations to combat industry supply chain and inflation issues across North America.
As part of the company's updated business plan, prices for its products have been lowered. Many component parts have been purchased in bulk, to avoid running out of stock, something they struggled to do for part of last season.
"It's not that we had huge profit margins to begin with," says CEO Melinda Kohnke. "We've actually been running pretty lean, and supply chain issues were a problem for us last year."
With the support of their owner, Scott Lenney, the company has made some changes in the face of current economic challenges. The most notable was moving the company into a larger commercial manufacturing facility to allow more products to be fabricated in a single run.
The company also hired an in-house mechanical engineer for product design reviews and quality control improvements, and recruited a new operations manager to help navigate the supply chain shortage and keep the facility well-stocked.
"The bottom line is, we can build more products in a streamlined fashion with better quality control, which has allowed us to drop prices for the first time."