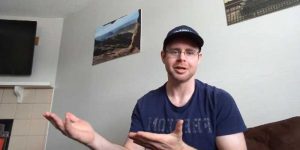 Although the COVID-19 pandemic has brought uncertainty to the industry, Highbury Pools has been keeping busy via social media.
Every Saturday morning at 10:30 a.m., the business hosts a live update on its Facebook page.
Each weekly Facebook Live video includes:
Recap from the week's COVID-19 updates relating to the pool and spa industry;
Any stories, documents, or products which may benefit the pool and spa community; and
Soon to feature products from Highbury Pools' suppliers.
The initiative started the Saturday after Ontario's first 'essential services' list was released. According to Highbury Pools, the original idea was to do a one-time webinar on using social media to connect with customers throughout COVID-19 protocols. Following that webinar, people were asking company officials for a written format to help with learning social media.
The following week saw increased protocols, and pool and spa companies needed help interpreting all the government updates that seemed to be changing daily.
After receiving positive feedback, Highbury Pools elected to embrace the Saturday Morning Facebook Lives as a regular program and a way to communicate with customers.
Moving forward, the company's goal is to build a strong community within the industry, where members can help each other.
"We have been grateful for professionals reaching out to us to share stories about what they are seeing or having to deal with, especially the Pool & Hot Tub Council of Canada (PHTCC) for their hard work in fighting for the industry," a Highbury Pools news release states. "We have had the privilege of being shut down temporarily and re-opening, so it has allowed us to share our experiences, provide resources, and share documentation to help pool and spa companies have their staff prepared should they ever need help."
Highbury Pool's Saturday Morning Facebook Lives can be viewed at facebook.com/highburypoolsltd.