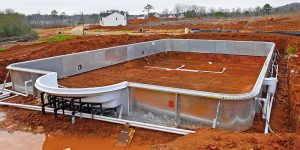 The ongoing narrative of the explosion of business in the pool industry during the pandemic was once again confirmed in a recent report from the Municipal Property Assessment Corporation (MPAC).
As reported by Storeys.com, MPAC reported there were nearly 6800 swimming pool permits issued across Ontario in 2020, a jump of 53.2 per cent from 2019.
The top four cities with the most permits issued were Ottawa with 936, Hamilton at 428, London at 266, and Burlington with 202.
The city with the greatest increase in permits was Milton, which issued 165 in 2020 up from only 10 in 2019, a 1550 per cent increase.
These numbers confirm similar messages earlier this summer, when some homeowners reported for waiting up to a year to have their pool installed and some companies noting their business have increased even higher this year.