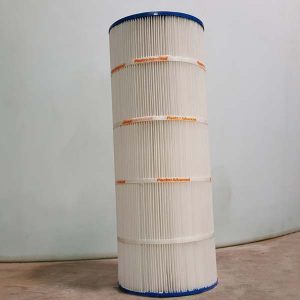 Pleatco, a manufacturer of filter cartridges for the pool and spa industry in Glen Cove, N.Y., and an Align Capital Partners (ACP) portfolio company, has announced the acquisition of APEL and MPF Engineered Filters ("Milton").
APEL, a designer and manufacturer of pleated filter cartridges and bags and other filtration products for industrial air applications will merge with Milton, a producer of industrial air filtration products located in Milton, Ont., to create a single industrial air filtration division, and the formation of the three companies will be consolidated under the master brand of "Pleatco Filtration."
Rick Von Drehle has joined Pleatco Filtration as CEO while Howard Smith will now take on the role of vice-chairman.
"The acquisitions of APEL and Milton are core to our strategy at Pleatco Filtration—to build a diversified, aftermarket-focused filtration products company with an unwavering commitment to science and innovation," said ACP managing partner Rob Langley. "Rick has been on the board at Pleatco since ACP became a shareholder in the company in 2017. He has a great track record of building and growing filtration businesses and we look forward to working with Rick and the broader Pleatco team to execute our organic growth initiatives and to further build the Pleatco Filtration platform through acquisitions."
"For the past 13 years, we have grown the Pleatco brand and business in the pool and spa industry, and we are excited to announce these acquisitions that expand our business into the industrial air filtration space," said Howard Smith. "This is a significant strategic milestone that accelerates our growth plans."
Pleatco Filtration will optimize production and consolidate operations across all facilities with manufacturing in New York, Mexicali (California), Louisville (Kentucky), Ontario, and a distribution centre in Calexico (California).
"In the immediate, APEL and Milton will continue to operate under their current brands allowing us to align our systems, processes, and people and ultimately operate under one banner," said Rick Von Drehle.