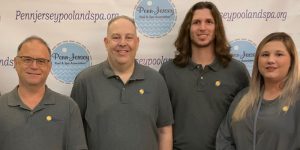 RB Retail & Service Solutions has been acquired and is now part of Fullsteam, a leading software and technology company that owns several specialty software companies across several industries.
As part of the Fullsteam family, RB Retail & Service Solutions will continue to be focused on improving and updating the company's pool and spa software product line and providing first-class service and support to its customers.
"Our customers in the industry will not feel any impact because of this acquisition," said RB Retail & Service Software president Rick Brunori. "In fact, we anticipate our software products will greatly benefit from Fullsteam's backing and are excited to begin a new chapter in our story."
Brunori and vice-president Rachael Pritz will continue to lead RB Retail & Service Solutions day-to-day operations as they have for the past 18 years. The company will continue to be headquartered in Pittsburgh, Pa., and all existing employees remain with RB Retail & Service.
"Our customers are our most valued asset and we look forward to serving the retailers, service professionals, and builders in our industry for many more years to come," Pritz said.