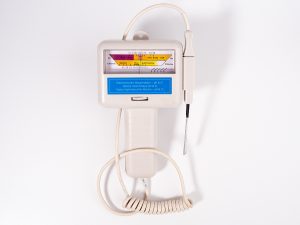 WaterGuru, a pool company focused on achieving healthy and safe swimming water quality, has launched a new commercial division that sells the company's new smart pool monitor.
The division sells directly to hotel, resort, and property management companies, apartment and condominium homeowner associations, country clubs, pool builders, and pool service firms.
WaterGuru recently launched the second generation of its smart pool monitor, which expands the testing regiment from two pool water chemistry parameters—chlorine and pH—to five: chlorine, pH, alkalinity, calcium hardness, and cyanuric acid (CYA).
The new product also works in hot tubs. It also monitors and reports pool temperature and water flow. Its expanded capabilities offer those who own or manage commercial swimming pools the most affordable and robust water health monitoring system, giving management visibility to real-time data throughout the day.
How does the device work?
The smart monitor sits undetected by swimmers in the pool's skimmer. Using sensors, it analyzes the chemical parameters of the pool's or hot tub's water—sometimes multiple times per day if needed. It then transmits that water quality data to the cloud, which produces a digital twin of each pool and/or hot tub.
The WaterGuru mobile app provides pool owners with an up-to-date analysis of the water chemistry, including trends, graphs, and detailed advice on how to bring the water back into balance.
Billy Parris, WaterGuru commercial customer, describes the system as "game changer." Parris manages 350 resort properties for Venture Resorts.
"The pools at the properties I manage used to make me nervous. The chemicals are not easy to gauge the old-fashioned way, and accuracy is of paramount importance. What if someone got sick from one of your swimming pools? The system helps us avoid that liability, gives us an opportunity to provide our guests with better experiences, and improves our record from a health department standpoint. We identify and solve the problem before anyone even knows it's a problem."