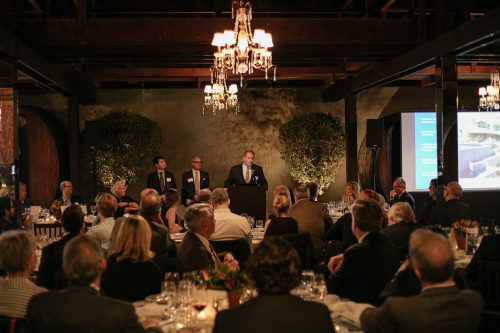 Watershape University (WU) reports that various tradeshow hosts, distributors, and buying groups having contacted them, interested in bringing WU education to their events in 2020 and beyond.
The institution was formed through a collaboration between David J. Peterson (Watershape Consulting Inc.) and William T. Drakeley (Drakeley).
"Through our conversations with event partners and trade groups, Bill and I have found a consistent thread of wanting education that was more accessible to many in the industry. Greater opportunity could mean less expensive, but more importantly, it means changing the nature of the instruction to be more practical and useful," said Peterson.
Many experts in their respective fields are signing on as WU faculty to develop new approaches to teaching concepts fundamental for aquatic and outdoor living design/build professionals. "WU welcomes, as faculty, those who earnestly want to help students be the best that they can be, no matter the roles the students play in the larger pool, spa, and aquatics world," said Drakeley."That unique value proposition requires both creativity by the teachers and dedication by the WU students; we intend to inspire both," said Peterson.
The Watershape University founders have fielded inquiries from manufacturers, with many expressing a desire to help WU succeed. Offers of support include sponsorships, the hosting of classes, and development of curriculum.