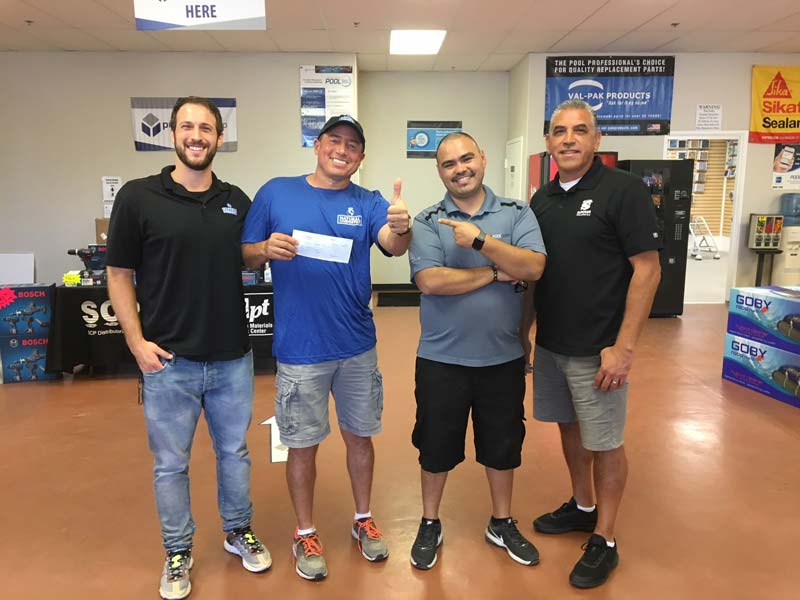 Three pool professionals have been named winners of NC Brands' inaugural Amazing Pool Cleanup Contest.
The top honour went to Tony Lawrence, owner of TLC Pool in La Mesa, Calif. Lawrence was presented with a cheque for $5000 at the Superior Pool Products (SPP) branch in El Cajon, Calif., for his treatment of a 79,494-L (21,000-gal) pool, which was completely cleared within three days (see video below).
The SPP location also received a $1000 credit for supplying the product used in the winning submission.
This year's second-place prize of $2000 went to Matt Naser of Brothers Pools in Wallingford, Conn. Gerald Hice of Hice Pools in Tullahoma, Tenn., received the third-place prize of $500.
"We received so many incredible transformation pictures and videos during this contest—it was a true testament to the power of the recommended cleanup process," said NC Brands brand manager Jamie Novak.