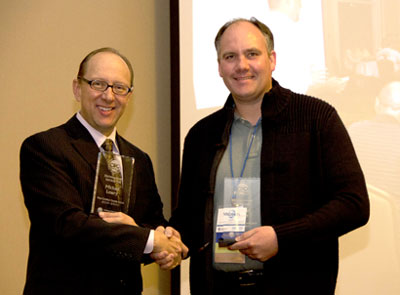 Michael Lowry of Lowry & Associates in Newmarket, Ont., was the lone Canadian out of nine instructors who were recently recognized for exceptional performance at the National Swimming Pool Foundation's (NSPF's) annual instructor meeting.
Lowry earned two distinguished instructor awards at the October conference—one for the highest increase in certified pool operator (CPO®) certifications in 2011 over 2010, and the second for the highest number of certifications outside the U.S.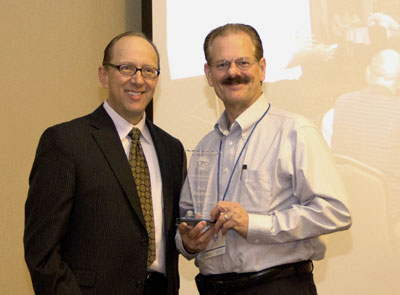 Other award recipients included Bob Buettner of Leslie's Poolmart Inc., in Phoenix, Ariz., who has certified more individuals than any other instructor in the history of the CPO program—more than 7,000 pool operators since 1995. Jose Miquel Torres of Paraiso Pools in Deltona, Fla., was recognized for certifying the greatest number of Spanish-speaking professionals, while Sarah Gruttemeyer of Pool Professionals Inc., in Cary, N.C., received the 'Rookie of the Year' award. As a first-year instructor, she set a record for the number of students who earned CPO certification through her classes.
Scott Ford (Tropical Aquatics Marketing, Dunedin, Fla.); Trevor Sherwood (Pool Operation Management, Brick, N.J.); Pat Kirk (CPO Wyoming, Gillette, Wy.); Allen Crumley (The Pool Management Group Inc., Marietta, Ga.); and Steven Morgan (Sunbelt Pools of Georgia, Atlanta, Ga.) also received various recognition awards.
"We are proud to recognize these nine people who embody the characteristics that make an exceptional educator," said Fontaine Piper, chair of the NSPF education committee. "The committee encourages each instructor to become a role model for those entering the field as well as those currently working in the industry."