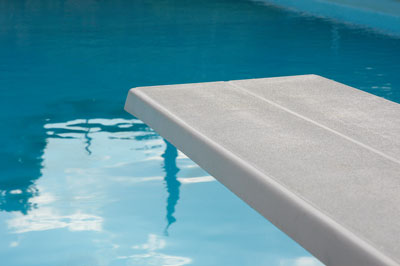 As a prelude to the 2011 swimming pool season, the Pool & Hot Tub Council of Canada (PHTCC) has released a memorandum regarding the proper installation and safe use of residential diving boards.The announcement stresses the importance of following manufacturers' instructions and comes after the recent enactment of regulations in some parts of Canada, such as the Bureau de normalisation du Québec's (BNQ's) Residential Pools Equipped with a Diving Board, 9461-100/2009) standard, which has led to increased scrutiny over the installation and use of diving boards. As a result, the PHTCC recommends those companies contacted about diving board installations take the following steps:
• Prior to sale and installation, advise the homeowner of the importance of using the diving board in a safe and responsible manner;
• Only install diving boards on appropriate inground swimming pools;
• Have the homeowner sign off on the diving board installation saying it meets the manufacturer's specifications;
• For replacement diving boards, ensure the installation meets manufacturer's requirements and current codes; and
• Be cautious when selling diving boards with pool kits or over the counter.
The PHTCC says these tips may also prove useful for companies when installing other swimming pool accessories. For more information on diving board installation and safety, visit www.poolcouncil.ca.