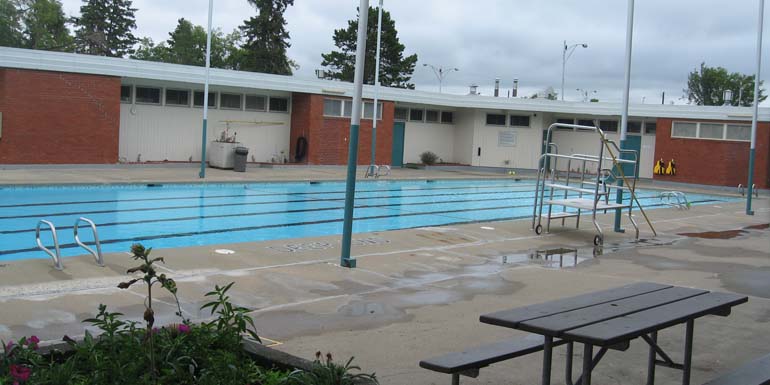 By Kara E. Smith
Edmonton's Borden Park outdoor swimming pool retains the same five-lane rectangular tank and basic character from its original construction 86 years ago. Still in use today, it is desperately in need of a 21st century update.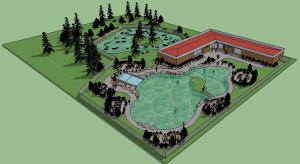 According to the Borden Park revitalization committee, "The concept of developing a natural swimming pond (NSP) was recommended as a viable option to the replacement of the existing outdoor pool at the end of its lifecycle," citing the importance that it "(provide) unique, year round outdoor recreational opportunities, while honouring the history of the park."
In essence, a NSP is a chemical-free alternative to a traditional, sterilized swimming pool that functions as a living ecosystem, while providing excellent water quality for bathers. In 2010, the city of Edmonton contracted BioNova Natural Pools (North America) to conduct a feasibility study that further explored the possibilities of constructing a NSP in Borden Park.
Design and functionality
The revitalization committee was seeking a unique swimming facility with the same level of functionality as the current pool (e.g. lap lanes and diving areas). They also wanted features such as an accessible swimming and wading area, natural areas and a waterfall.
In taking the committee's requests into consideration, BioNova presented a couple of design possibilities in the feasibility report, which included:
a separated swimming area and shallow end;
islands in the swimming area and regeneration zones;
waterslides, lounge areas and spillways around the pool's perimeter; and
renovation of the plumbing systems and inflow of treated water on the basin wall.
The design options presented would provide approximately 700 to 800 m2 (7,535 to 8,611 sf) of total swimming area in addition to a 400 to 600 m2 (4,305 to 6,458 sf) regeneration zone. Costs for either project would be $6 to 7 million and include all renovation costs. This is comparable to building a traditional swimming pool; however, NSPs must encompass a greater total surface area to account for the regeneration zone. The report concluded that a NSP in Borden Park would be both viable and desirable from the viewpoints of Edmonton's Urban Parks Management Plan (UPMP), Recreation Facility Master Plan and Outdoor Aquatic Strategy.