By Steve Comstock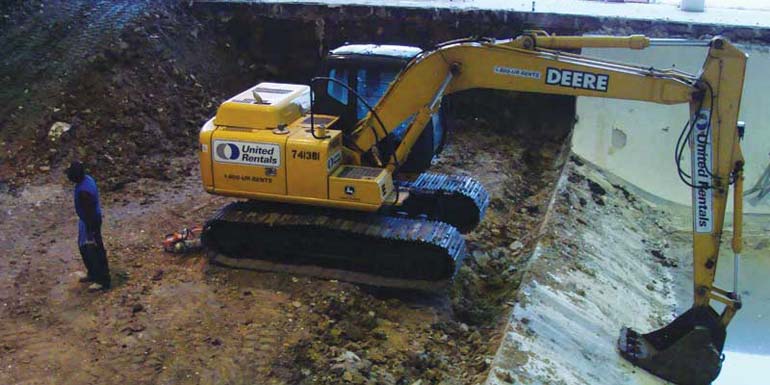 Renovating commercial aquatic facilities on a tight schedule is not uncommon for most construction crews in the pool industry; however, renovating three high school pools (managed by the same school district) over the course of one summer is a challenging feat. Adding to the difficulty of the project was the fact all of the pools were older, indoor facilities, where space is tight and access is limited.
This was the situation RenoSys Corporation faced when it was awarded the contract to renovate three Houston, Texas, pools at Clear Brook, Clear Creek and Clear Lake high schools. The $1.4-million pool construction contract was initiated due to non-compliance with safety regulations. Each pool was also showing its age and required much-needed rehabilitation. The pool at Clear Creek was approximately 38 years old, while the pool at Clear Lake was estimated to be about 32 years old. The pool at Clear Brook was roughly 20 years old.
That said, managing three crews simultaneously over the course of a hot summer in confined interior spaces was a major undertaking.
The problems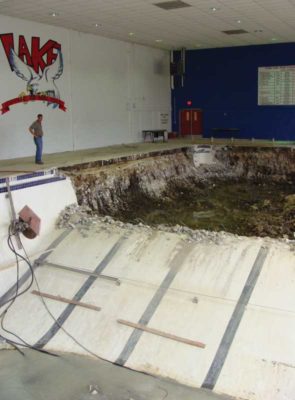 All three pools—in varying degrees—were suffering from the same problems. Each competitive aquatic facility was 15 m wide by 23 m long (49 ft wide by 75 ft long), and 1.06 m (3.5 ft) deep in the shallow end. At one point, one of the pools was re-configured to a 3.65 m (12 ft) depth in the deep end to comply with diving code requirements. All of the pools were showing wear-and-tear with chipping and flaking surfaces as a result of being patched and re-painted for many years, leaving them rough and unsightly.
The school district had a limited budget to complete the three pool renovations and, therefore, chose to use a polyvinyl chloride (PVC) liner (or membrane) to remedy the cracks, chipping, and peeling surfaces in all three pools.
Further, the recirculation systems, gutters, and plumbing on all three pools were also leaking in various degrees. Some of this insidious leaking had also caused structural damage to the pool walls and floors which made it necessary to rebuild some of the pool structures.
Pool structure rebuilding
The first step in the renovation process was rebuilding the pool structures. Renosys started this process by replacing the main drains and related plumbing, which needed to comply with the Virginia Graeme Baker Pool & Spa Safety Act (P&SS Act). As a result of this, sections of each pool floor were opened up to expose the current drain system. In addition, two pools had to be made deeper to comply with the current codes for diving board use.
One pool was leaking over the course of many years and, as a result, a good portion of the structure was damaged. This meant the entire back wall and floor needed to be reconstructed and reinforced with a new stainless-steel wall structure.
The reinforced, stainless-steel wall used 1.2-m (4-ft) centre buttresses along with horizontal supports that were 305 to 457.2 mm (12 to 18 in.) on centre. For structural reasons, the finished wall had to be completely self-supporting before the perimeter gutter system and the PVC membrane could be installed.