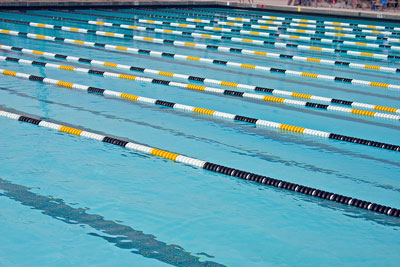 The location for a new multi-use aquatic complex in Red Deer, Alta., was recently approved by city council as part of the redevelopment of Red Deer Rotary Recreation Park.
According to the Red Deer Advocate, the Central Alberta Aquatic Centre group was in favour of a consultant's report, which suggested the park's existing recreation centre was the best site for the facility, as opposed to using undeveloped green space elsewhere in the city.
By using the existing site, costs will be significantly reduced, as limited renovations would be necessary to the facility's ground floor. A comparative site analysis showed the project would cost $111.9 million to build on undeveloped land, compared to $83.7 million at the Rotary Recreation Park site.
Both sites proposed a new 25-m (82-ft) diving tank, 54-m (177-ft) competition pool and 25-m (82-ft) outdoor leisure/lap pool.