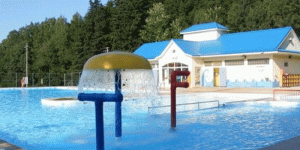 A pool which has been part of a Nova Scotia community for six decades will be closed for the next two years as part of a major renovation.
As reported by CBC News, the council of Truro, N.S., has approved a $1 million upgrade to the Victoria Park Pool, with reopening scheduled for summer 2022.
The upgrades will include $550,000 for the installation of a new liner and fixing a pipe leak. The remaining money will address upgrades to the pool house.
One council member, Alison Graham, was the lone dissenting vote.
She told CBC News many residents had contacted her stating it would the best option to open the pool this summer in its current condition.
Truro Mayor Bill Mills said if every local resident in the county donated $10 towards the pool upgrades, it would be a "significant" but uncostly fundraiser.
He also suggested other municipalities could contribute as the pool draws in swimmers from all over the region.
The pool did not open in 2020 due to the COVID-19 pandemic.