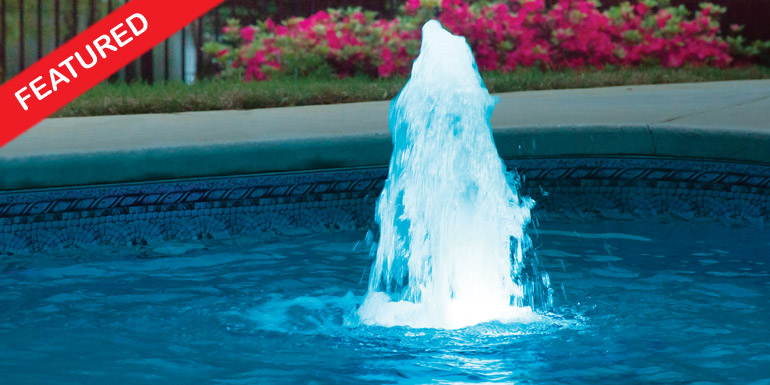 Upgrade any backyard pool design with the only LED bubbler for gunite, vinyl and fiberglass pools. Synchronize Multiple Units Together or with LED Pool Lights Stream Shoots 10 to 30 inches High Super Bright LEDs – Nine Colors / Five Light Shows Completely Serviceable. This is the perfect feature for sun shelves, tanning ledges, beach entries, ponds, fountains and more. Now the Brilliant Wonders LED Bubbler can be accessorized to create exciting LED fountain effects. Choose from three water fountain features that can be adjusted to perfectly fit on any pool or water display. Visit poolbubbler.com for videos and information.
Product information was provided by the advertiser.
Kenilworth Media Inc. cannot assume responsibility for errors of relevance, fact or omission.
The publisher does not endorse any products featured in this article.