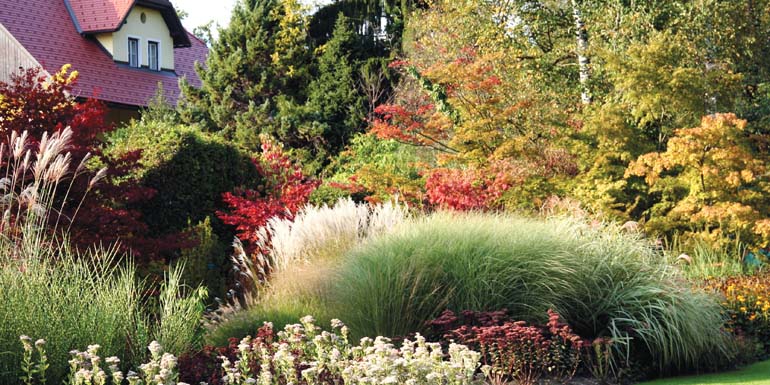 By Sue Dyer
Ornamental grasses are some of the most underrated and under-used categories of plant material in modern landscaping. Their reputation is growing, but with so many advantages and so few disadvantages, it is clear their popularity has yet to peak. Given the impact, versatility and benefits these plants can offer, landscapers would be well served to consider them when planning their next project.
Making a visual impact
The changing seasonal nature of ornamental grasses provides four-season interest. In spring, they tend to 'wake up' relatively early, at the very least producing green foliage. Early-blooming varieties will provide intricate and interesting blooms, often much taller than their foliage, while late bloomers provide engaging foliage colours, giving great contrast with early bloomers in mixed plantings. As the late bloomers begin to flower, the flowers on the early bloomers will change colour, while the stems will transition to a beige or wheat-coloured shade.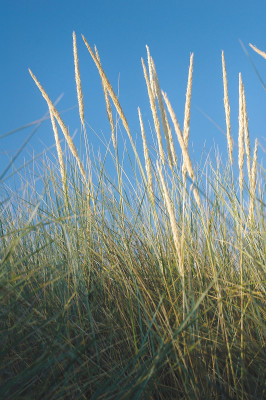 From a size standpoint, large specimen grasses can be a great alternative to trees, in large part because they can often reach impressive heights much faster. For instance, northern pampas grass (Erianthus Ravennae) will grow plumes of 3.6 m (12 ft) during a single growing season. Tall plumes, if left intact, can also provide attractive winter interest. Plumes and blooms tend to be cut in the spring, before new growth comes in, allowing plants to remain interesting during the dead of winter.
Cultivating areas of group plantings in drifts can also create added impact. The density of the plantings and motion created as the wind causes grasses to move and sway en masse can make an immense visual effect. European marram grass (Ammophila arenaria, also know as European bench grass) is a good example of this, as is the popular miscanthus.
In addition, ornamental grasses can be used to soften any large or somewhat unattractive objects, such as buildings, industrial venting units or large air conditioners, while lower-growing varieties can be used as effective ground covers. There is also a wide range of colours available, from traditional greens to brilliant blues (e.g. Elijah blue fescue [Festuca glauca] or blue wheatgrass [Elymus Magellenicus]) to yellows, purples and reds.
Choosing wisely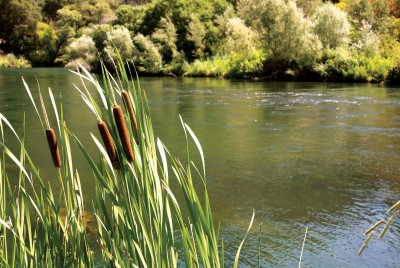 An extensive range of ornamental grasses are currently available on the market, making it easy for landscapers to find the right variety for specific conditions, such as hot and dry settings, wet areas, shady or partial shade areas, container growing or large expanses. For example, one might choose a blue fescue for dry borders and june grass (Koeleria) for dry, prairie-like conditions, but opt for Glyceria Maxima, known as reed sweetgrass or reed mannagrass, for wet-edged settings and cat tails (Typha Latifolia) for very wet conditions.
While versatility abounds, it should be noted that ornamental grasses do have their limitations. For example, many a landscaper has planted pampas grass in a northern climate and failed to survive, as most varieties are not hardy to cold regions. (That said, some varieties not suited to colder climates perform quite well when planted in sheltered areas.)
Also, many varieties promoted in magazines and other publications simply won't survive outside of a warm climate. Nevertheless, such publications continue to promote spectacular specimens, without the caveat of climate suitability.
It is therefore critical to be aware of local plant zone designations to ensure any grasses chosen are compatible with the area. For example, Carex is a very popular landscaping species, but it often does not survive in northern regions. There are, however, varieties that thrive in colder climates, such as Carex Nigra, which offers dramatic black blooms that can be used quite effectively in landscape designs.