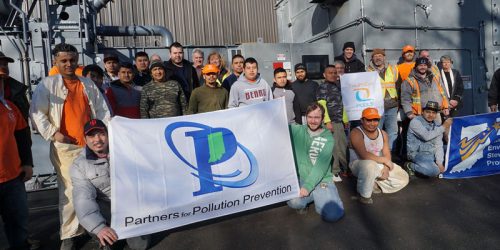 Thursday Pools, a manufacturer of fibreglass pools, has installed a new thermal oxidizer.
This product is a fume incinerator that reduces volatile organic compound (VOC) emissions by up to 98 per cent. This equipment will also be used to capture VOCs emitted during the production process.
"We're committed to reducing our environmental footprint so we chose to go beyond the requirements of ISO (International Organization for Standardization) 14001," said the company's chief operating officer (COO), Ed Vondell.
Thursday Pools was certified as an ISO 14001 company in 2019 having achieved very specific performance requirements. The company was also awarded the Environmental Stewardship Program (ESP) award by the state of Indiana for creating and implementing an environmental management system (EMS) in its manufacturing facility.
"This initiative also helps our customers feel good about buying from our company," said Thursday Pools' CEO, Bill Khamis.