By Mike Fowler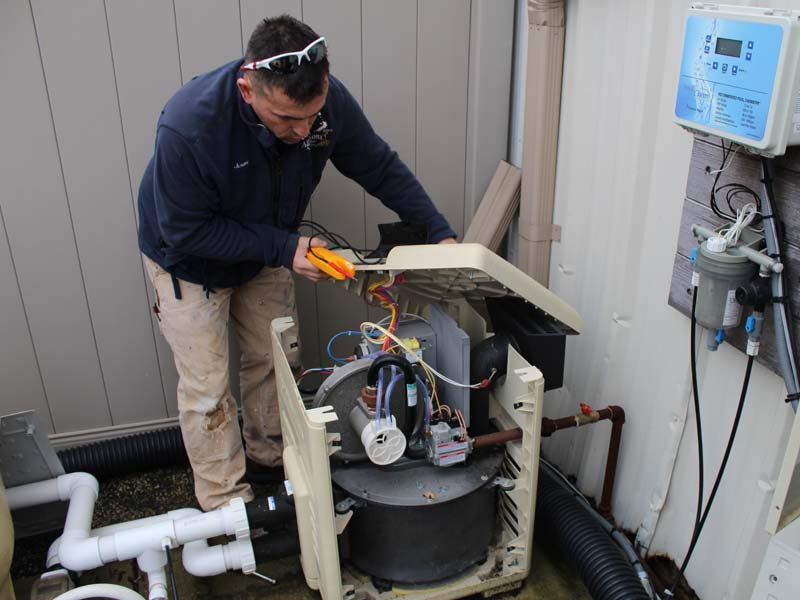 The buzz words today are all about saving costs and being 'green' or energy-efficient. With pool heaters, it is easy to go green. Older heaters, between seven and 10 years old, may have initially been approximately 78 per cent efficient, but over time, they are now probably only 60 per cent. This degradation typically occurs as heat exchanger tubes become clogged with build-up and burners become obstructed.
That said, now is the time to bring up the subject of replacing old heaters, especially with aquatic facility managers who experienced high energy costs the previous season. Replacing pool heaters is the perfect place to start in the effort to lower facility operating costs, allowing any savings to be re-invested into other pool upgrades.
Why new heaters make sense
Today's heaters are designed for efficiency. In fact, most are up to 96 per cent efficient and use fully condensing heater technology. They are also engineered to resist more corrosive pool environments, as corrosion has become a much bigger issue for aquatic facilities over the past five to seven years due to the exponential growth of on-site salt chlorine generators installed on pools. In response to this changing environment, heaters are now constructed with titanium direct-
fire heat exchangers, which have a higher resistance to corrosion.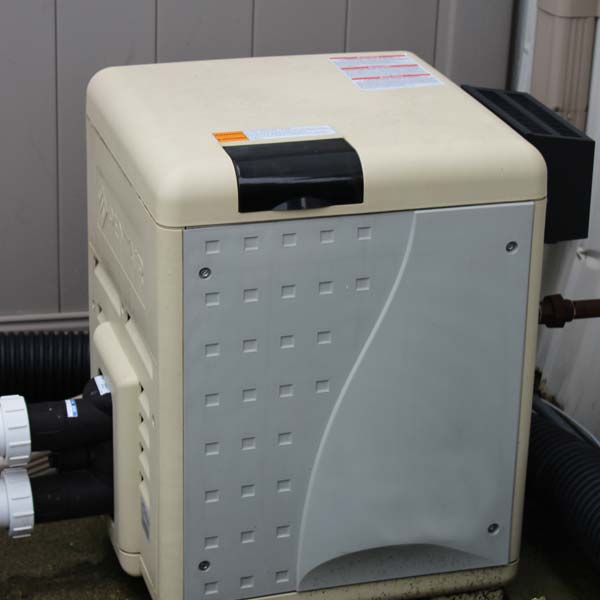 Not only are these systems beneficial for aquatic facilities, they also come with the latest technology such as light-emitting diode (LED) panels which display error codes that can be extremely helpful to technicians who are troubleshooting and/or servicing them. In fact, some models enable technicians to use service apps installed on their smartphone to quickly troubleshoot any problems with the unit—even if the technician is not an expert on heaters.
Why do heaters become less efficient over time?
Depending on the unit, the efficiency of present-day pool heaters range between 85 to 96 per cent 'out of the box.' Those rated 85 per cent efficient with a 400,000 British thermal unit (BTU) input provide an output of 85 per cent of the total BTUs. Therefore, in this case, it would be 340,000 BTUs that come out of the heater. Another way to look at it is an 85 per cent efficient heater uses $85 to produce useful heat for every $100 of fuel. Essentially, the heater wastes 15 per cent of the fuel.
Heaters between seven and 10 years old were approximately 78 per cent efficient when new. Therefore, using the same example as above, a 400,000 BTU heater input actually produces only 280,000 BTUs of heat. This is assuming the heater is still operating at the same rate it did when it was first installed. That said, most heaters start losing efficiency over time just from basic operation. There are several other reasons for decreased efficiency, including:
Build up on heat exchanger tubes
Heat exchanger tubes build up with chemical residuals and calcium that causes the unit to lower its water flow. When flow is reduced, the unit loses its ability to heat the pool water which makes it less efficient than originally designed. This also causes the unit to consume more energy to heat the same amount of water in the pool.