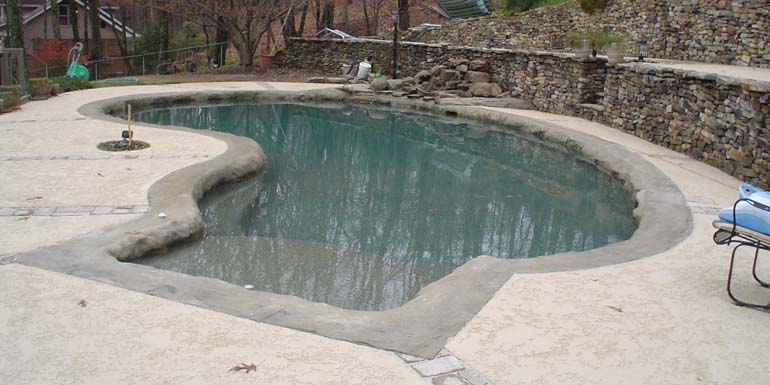 By Brian Worley
Every year, builders are presented with many options when summoned to a homeowner's backyard. In some cases, the homeowner knows exactly what they want; in others, builders are looked upon to create the backyard of the customer's dreams simply by using their own imagination and expertise.
Sometimes a slight twist presents itself in the form of old pool renovations. Some builders will not take on these projects, largely because they do not know exactly what they are getting into. Others look at these types of projects as the ultimate 'before and after' opportunity. A builder/designer can use these projects as a way to showcase his diversity. It is one thing to have a fresh palette and build something out of nothing, but to change an 'eyesore' into a beautiful project—like the one described in this article—is an art form in itself.
More than just a liner replacement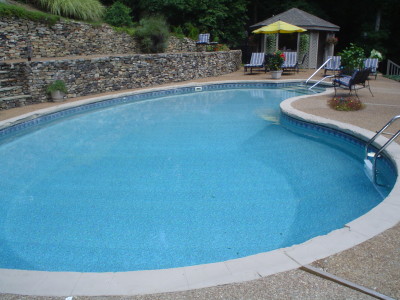 For years consumers have asked us to change out their liner and try to give the pool a facelift of some kind. We had always done this with much success, but without much of a 'splash.' As a builder, I like to think when we leave a job we leave our 'pool DNA' behind in the form of original ideas and concepts. This way of thinking left me looking at liner replacement/renovation projects in a different light.
Recently, a client called us to look at the possibilities of renovating his 30-year-old, freeform vinyl-liner pool. The backyard had a natural setting, however, the pool stood out like a sore thumb.
The first problem: the cantilever concrete coping was deteriorating and needed to be replaced. We explained to the homeowners the pool liner would also need to be replaced, as the existing liner track was damaged and the extent of the renovation would require us to be in the pool to achieve what was needed with the coping. (The liner was about 10 years old and was due for replacement.)
As we went through all the options, the homeowner asked if it was possible to change the pool to concrete, so we put together a plan based on the several vinyl-to-shotcrete renovation projects we had already done.