By Crystal Lengua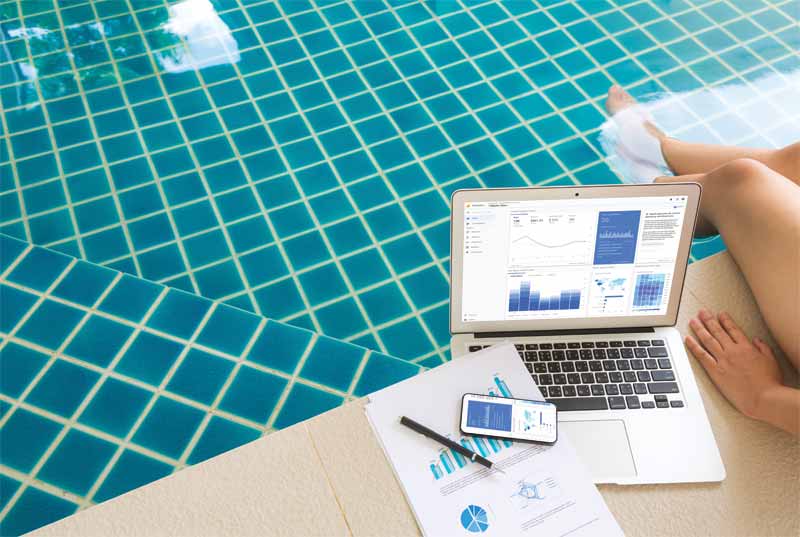 A website is a business's digital storefront and should be taken seriously from a design and functionality standpoint. It works as a partner for advertising, a 24-hour sales person, and a diligent brand advocate.
More often than not, customers will have knowledge of a business long before stepping foot in the door or picking up the phone to call as a result of the website. Those businesses without a website are potentially losing customers to a competitor that has one. Today, this online presence is imperative as a website is crucial to business success. Keep in mind, there are more than a billion websites circulating; therefore, it is important to create a memorable experience for visitors.
The purpose of a website is to provide digital access to a company. It is meant to guide current and potential clients through products and services and enable them to formulate an opinion based on the company's brand and message. The beauty of a website is the business controls the content and perception that is received with each visit. From design and functionality to information and search engine optimization (SEO)—the company is in the driver's seat.
The bones of a successful website include:
Reliable hosting (speed and security)
There is no sense in having a website that only loads half of the time or could potentially compromise customer information (especially if it is an e-commerce website). One can tell a site is secure by looking at the URL. The special prefix should read HTTPS versus HTTP as the 'S' stands for 'secure.'
It is also proven that people have zero patience to sit and wait for a website to load. According to a study by Kissmetrics, 47 per cent of consumers expect a web page to load in two seconds or less, while 40 per cent expect it to load in three seconds. If a website takes too long to load it is pretty much guaranteed they will move along to the next option. That said, having a solid website host is imperative to customer retention online.