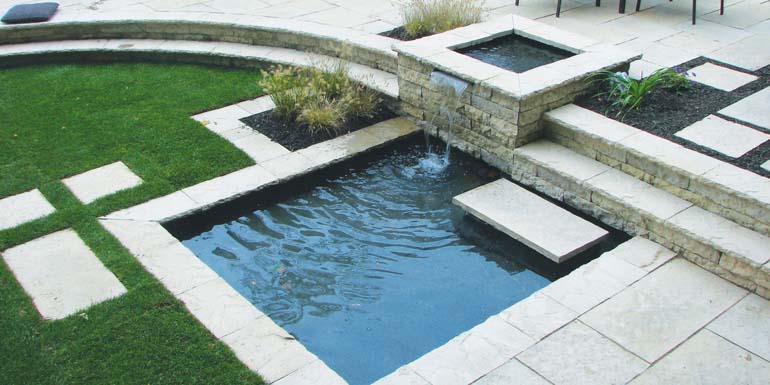 By Kiera Newman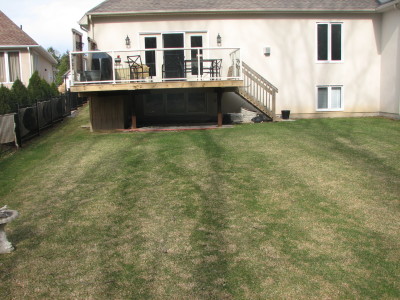 Landscape designer Doug Glancy had a tall order to fill when asked to design a dramatic, modern property in Niagara-on-the-Lake, Ont. His client wanted him to transform a 14 x 18-m (45 x 60-ft) backyard space into a modern oasis with hardy but attractive gardens, multiple sitting areas and a large, open-area water feature as a focal point. The existing site sloped by about 1 m (3 ft) from the house to the end of the yard, which comprised heavy clay soil. To further test his skill, Glancy would have to choose plant materials that thrived in shade, which covered about 80 per cent of the space.
Perfecting a plan
"Planning is always the most important part of a project," says Glancy, who has worked as a landscape designer for more than 10 years. "The existing site has to be taken into consideration before you start anything else. Rushing into a job without taking care of potential problems can mean a dissatisfied client and repair work down the road."
In this case, the top layer of soil needed to be removed in order to provide gardens and turf areas with a healthy base. Even then, the risk of flooding and plant damage would be too great, necessitating other drainage options. Plus, before new soil was even added, the slope issue had to be addressed. Glancy, however, turned this hurdle into a design advantage.
"Levelling the yard at the low point created the opportunity for a two-level design," Glancy explains. "Layering a property can often add interest, especially when seating and water features are involved. Your options increase when you create differences in vertical height."
Once the site problems were acknowledged, Glancy knew he could go forward with the design process, translating his client's needs into a drawing that would offer everything he wanted, including the central water feature. In this case, the client actually had a drawing he had done on his own, to provide a visual representation of his preferences. Glancy used this as a jumping-off point, while also relying heavily on notes he took during meetings with the client.
"Even with the specific wish list items mentioned at our first meeting, there's so much open to interpretation. Through our correspondence, I learned my client wanted to blend the home style with the landscape. The flavour and details of the home's interior had a very distinct, modern feel, so I knew a clean, rectilinear-based design would fit the space and their style perfectly."