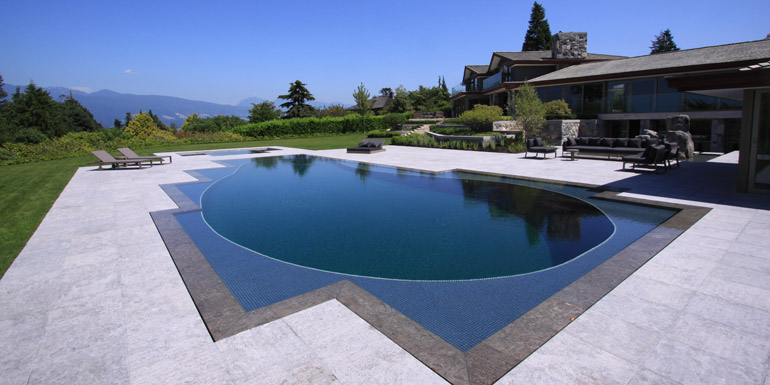 The Pool & Hot Tub Council of Canada's (PHTCC's) awards committee has named this year's judging panel for the 2013 Design & Construction Awards program.
This year's judges, which will select the winning entries based on creative and inspiring pool, hot tub, and landscape designs, includes: Doug Ante, The Pump House (B.C. Island chapter); Jack Burke, Stittsville Pool & Spa (Ontario eastern chapter); Howard Crocker, Partswerx (Ontario central chapter); Brad Cross, Waterworks Pools & Spas (Atlantic chapter); Jason Lawrence, Oasis Leisure Centre (Prairie chapter); co-chair Jason Mitchell, Pool Craft (Ontario Toronto chapter); Marco Rizzo, Aloha Pools Ltd.  (B.C. Vancouver chapter); Josh Savile, Savile Pool & Spa (Ontario western chapter); Rich Swift, Aquiform Distributors Ltd. (B.C. central chapter); Rodney Taylor, Sunshine Pool & Mechanical Contractors (Alberta chapter); Eric Valois, Valtech Installations Inc., (Québec); George Willows, Boldt Pools (Ontario Niagara chapter); and ex-officio and co-chair, Rob Wood PHTTC executive director.
Pool and spa/hot tub builders and landscapers, including those in Quebec who are members of L'Association des commerçants de piscines du Québec (ACPQ), have until Oct. 10 to submit their entries for this year's awards program.
Marco Rizzo, president of Aloha Pools Ltd., in Burnaby, B.C., says the continuing opportunity to participate in the awards competition has provided a great advantage to his company.
"Winning these awards has boosted our image in the marketplace and has helped to drive our marketing efforts aimed at consumers," adds Rizzo. "We are recognized instantly as experts in the field."
Another company, which has benefited tremendously from participating in the PHTCC awards program, is Toronto-based Gib-San Pool & Landscape Creations.
"Displaying national awards in our office has helped showcase to potential clients the high levels of expertise and workmanship our company has developed in the design and construction of pools, spas, and water features," says the company's president, Ed Gibbs.
All winners will be recognized at the Industry Awards evening on Dec. 4, during the Canadian Pool and Spa Conference & Expo, which is being held at the Scotiabank Convention Centre in Niagara Falls, Ont. All Design & Construction Awards entries will be displayed on the show floor for the duration of the conference.
Rounding out the awards program, which is sponsored by Pool & Spa Marketing and Pools, Spas & Patios, is the PHTCC's 'Industry Achievement Award.' Nominations for this distinction are also due Oct. 10.