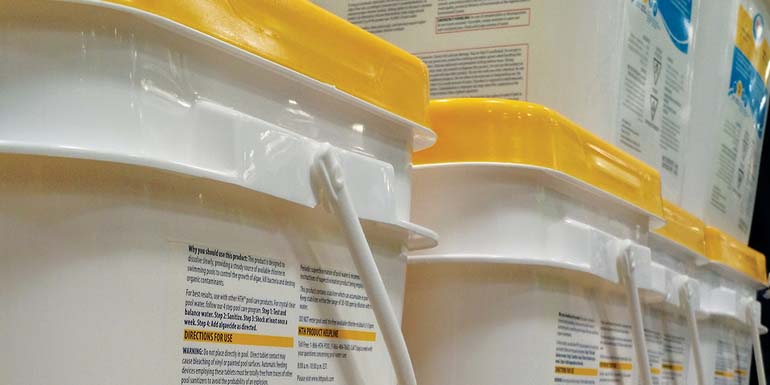 When a bather slips into the relaxing waters of their pool or spa, they are probably not thinking: "Are the products used to keep my pool clean safe for my health and the environment?" No, instead pool and spa owners are unwinding, exercising, and having fun when they slide, step, or jump into the water.
The safety of pool and spa owners is a shared responsibility. Aquatic industry retailers and maintenance professionals need to be informed about the range of safe and registered pool and spa sanitation products on the market, while Pest Management Regulatory Agency (PMRA) officers monitor and enforce pool/spa product safety across Canada in line with the country's pesticide laws and regulations. Further, pesticide manufacturers must ensure their products are properly packaged and labelled with markings approved by Health Canada, the department of the government of Canada with responsibility for national public health. Finally, some of this responsibility also lies on the consumer who should only use registered products and carefully follow all label directions.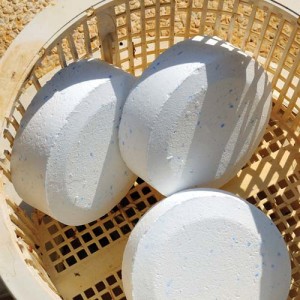 What does Health Canada do?
Health Canada promotes and monitors compliance with the Pest Control Products Act and the Pest Control Products Regulations not only to protect the well-being of Canadians, but also the environment. The department also responds to incidents, complaints, and situations of non-compliance.
Before any pesticide can be imported into, sold, or used in Canada, it must undergo a scientific evaluation by Health Canada. Pesticide companies must provide sufficient data and information to determine the health and environmental risks (if any) are acceptable and the product has value, that is, it satisfies a need and is effective for its intended use. When evaluating pesticides, they are registered only if the risks it poses to health and the environment are acceptable and the product is shown to be effective.
All products designed to manage, destroy, attract, or repel pests that are used, sold, or imported into Canada are regulated by the PMRA. These products include chemicals, devices, and even organisms, and are referred to as pest control products or, simply, 'pesticides.' The federal law that outlines the legal use of pesticides in Canada is the Pest Control Products Act. Provinces and Territories may also administer and enforce their own regulations. Many think the term pesticides only refer to herbicides, fungicides, and insecticides. However, other pesticides that fall under the Pest Control Products Act include swimming pool algaecides, disinfectants, as well as sanitizers.