By Frank Wall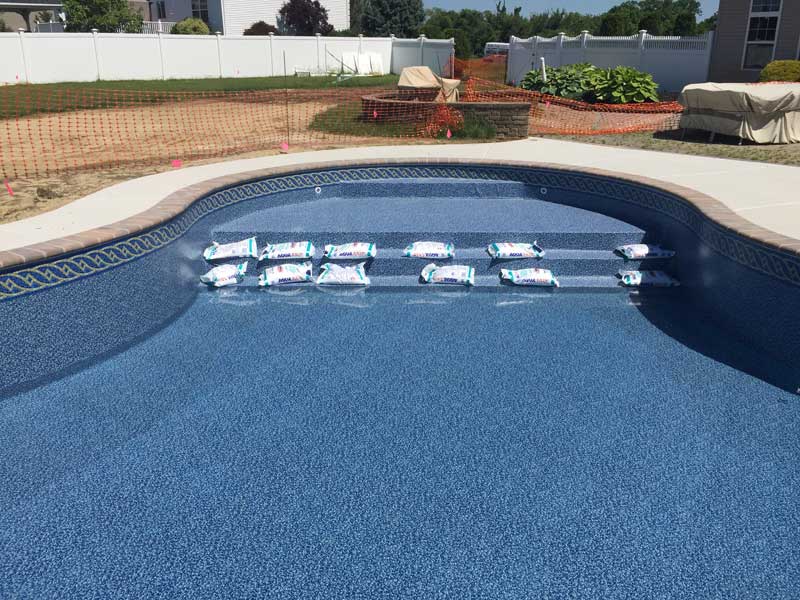 With the massive demand for new pool construction, some builders are re-evaluating the way in which they install their pools. Last season, because of the COVID-19 pandemic, pool kit manufacturers were locked down for several weeks, which resulted in lost production time for builders right at the beginning of the pool season as material delays were inevitable. As a result, there is renewed interest in aluminum forming systems as builders look for alternative solutions that give them more options when it comes to building pool walls. In fact, many are investing in their own aluminum forming systems that allow them to build concrete wall vinyl-liner pools in virtually any shape and on their own schedule.
Standing out from competitors
Even before the pandemic, reusable concrete forms were growing in popularity because they enable builders to create unique shapes and features and, in turn, help them stand out from their competitors. The ability for builders to offer their clients a custom pool design allows them to compete on more than just price. In fact, last year many installers looked to using aluminum forms to build concrete walls for their unique vinyl-liner pool designs.
Vinyl-liner pools built with concrete walls can now support designs that include many features that, in the past, were typically associated only with custom gunite or shotcrete structures.
Randy Budd of Budd's Pools in Deptford, N.J., started using reusable aluminum concrete forms several years ago when building his vinyl-liner
pool projects.
"The concrete walls enable me to differentiate myself. When consumers come into my shop, they see we are offering pools very different from those offered by our competition," he says.
Budd also notes homeowners are drawn to the structural strength of concrete, but appreciate the serviceability and affordability of liners. That said, his company now builds vinyl-liner pools with poured concrete walls and, recently, has moved into building all-concrete pools.
"It's still primarily about differentiation for our company, but we also highly value our ability to have more control over our building schedule—especially this past season," says Budd.