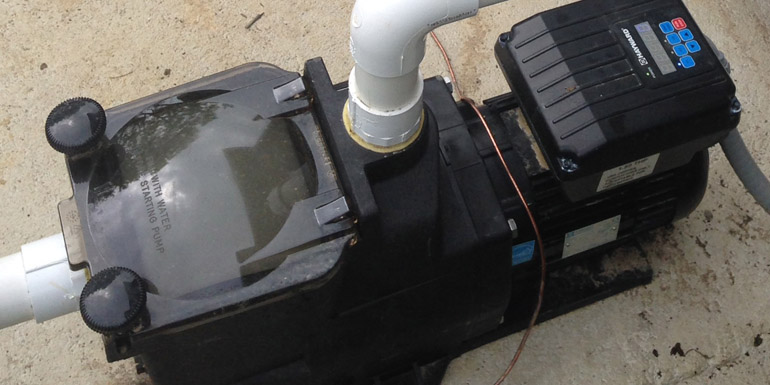 By Scott Petty
As far as clichés go, 'going green' is a good one. But within consumer markets, the environmentally friendly frenzy is often overstated. Many so-called green products are often overpriced and/or ineffective. It is no wonder why many consumers have become jaded by the green movement. Escalating energy costs and social awareness are still forcing everyone to be more responsible, however.
There are nearly 1.2 million residential swimming pools in Canada and more than 10 million in the United States. According to a 2012 report by the Consortium for Energy Efficiency (CEE), pool pumps installed in North America account for approximately 41 billion kWh of electricity annually. In fact, pumps account for approximately 70 per cent of the energy used to operate a swimming pool, consuming approximately 3500 kWh per year.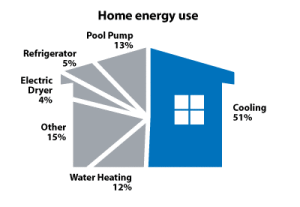 Taking this into consideration, and using Hydro Quebec's 2013 annual comparison of electricity prices in major North American cities, with the average rate for electricity in Canada (at the time) being 19.63 cents/kWh and 13.79 cents/kWh in the United States, pools in Canada generate approximately $81.5 billion in energy costs per year, while south of the border these annual costs are roughly $241 billion.
Generally, pools can be expensive to operate. However, pool owners can turn to equipment manufacturers to help them reduce their costs and lower their carbon footprint. For those who own a swimming pool, pumps typically represent one of the most significant energy consuming devices in the home. In fact, they are often the second largest contributor to energy costs, only lagging behind the cost to heat/cool the home.
Single-speed pumps tend to waste more energy because they continuously operate (unnecessarily) at top speed; however, with the advent of variable speed pumps (VSPs), the movement towards energy efficient equipment is shifting.
Pool equipment manufacturers are striving to design and produce hard-working, efficient products that will allow homeowners to operate their pools more cost-effectively. This means more environmentally compliant equipment with proven performance that is built to last, while also lowering operating costs. It is generally agreed, the greatest potential for pool owners to save on operating costs is to switch their single-speed pumps to a two-speed, or better yet, a VSP.
The multi-speed movement
Multiple speed pumps are by far the fastest growing segment in the pool products market. This trend is definitely catching on and there are a number of reasons, including:
education/communication;
legislation;
monetary motivation;
technological advancements; and
product proliferation.
Education/communication
Media has played a big part in the increasing popularity of VSPs. When they were first introduced five or six years ago, the media helped educate the market on the potential energy and cost-saving benefits of VSPs.
Word of mouth was another strong factor in the driving force behind the importance of VSPs. Pool owners touted the energy and cost savings, which continued the momentum. Of course, the only thing that fuels a trend faster than word of mouth is social media. The popularity of VSPs was given a huge boost by online media platforms, such as Facebook, Twitter, Instagram, etc.
One of the biggest advocates for the energy saving features of VSPs is Energy Star.® This is a voluntary program designed by the U.S. Environmental Protection Agency (EPA), which is administered and promoted by Natural Resources Canada (NRCan), to help businesses and individuals throughout North America save money and protect the environment through superior energy efficient products.
Recognizing that a key component of swimming pools' energy consumption is the pool pump—and noting many pool owners do not realize how much energy their pool pump may be wasting—Energy Star recently instituted a certified pool pump program.
This program recognizes the energy saved by pumps that run at variable speeds is considerable; reducing pump speed by one-half uses approximately one-eighth as much energy. On average, qualifying pumps use a third to two thirds the energy of standard models, depending on local climate, pump size, and number of speeds. The energy savings provided by these pumps can pay for themselves in two years. The EPA also states these pumps run quieter and prolong the life of the pool's filtration system. Not surprisingly, the vast majority of Energy Star® qualified pumps are either variable- or multi-speed.
Legislation
Sometimes consumers do not have a choice. When governing bodies enact certain energy restrictions, manufacturers and consumers have to follow the law. These laws are ultimately less effective; however, the industry would probably still be using single-speed pumps had the 'multiple-speed movement' not started with the California Energy Commission's (CEC's) Title 20 and 24 Appliance Efficiency Regulations. This standard requires all new or replacement pool pump motors to meet certain energy efficiency standards (i.e. pool pumps must operate at two or more speeds).
Similar laws have been enacted in Arizona and Florida where swimming pool usage is particularly high. Beyond the government, industry associations and watchdogs help police compliance. For instance, the Pool & Hot Tub Council of Canada's (PHTCC's) Environmental Affairs Policy and recommended guidelines for Energy Conservation Opportunities for Pools, Spas, and Water Features [G-0310] promote responsible environmental management best practices for the aquatics industry, while the Association of Pool & Spa Professionals (APSP), has released APSP-15 Energy Efficiency Standard, which provides a database of compliant pumps.