The appeal of automation
Reduced energy costs, improved filtration and quiet operation are all a result of operation at reduced speed. The variable-speed drive, which allows the pump to operate at lower speeds, often has additional built-in 'smart' features that provide additional value.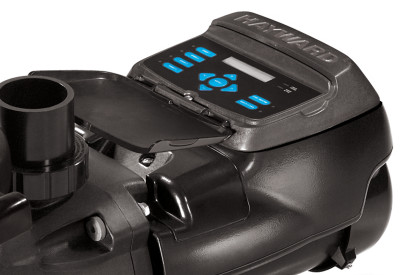 Some variable-speed pumps include integrated timer functions that allow the pump to be programmed to operate at varying flows throughout the day. They typically run at a lower speed for the majority of the time (to provide basic filtration), with periods of increased flow needed to operate automatic pool cleaners, heaters, etc.
Variable-speed pumps can also usually be adjusted 'on the fly' to correspond to specific demands that may arise outside the programmed setup. For enhanced pool management, variable-speed pumps can be managed by pool and spa controllers to fully automate the entire pad and provide additional conveniences, such as remote-controlled pump speed adjustments.
Other features—such as protection from voltage fluctuations from the power utility (including potential brownout situations), excessive temperatures and loss of prime—help ensure seamless operation and prolonged service life. On-board diagnostics provide immediate feedback that can be used to more easily troubleshoot issues in the field. In addition, some models have incorporated safety vacuum release system (SVRS) technology, which provides added protection from suction entrapment as required by the Virginia Graeme Baker Pool and Spa Safety Act, combining energy efficiency with added piece of mind.
Seize the opportunity
Variable-speed pumps represent a new option for both the industry and the homeowner. However, they still represent a relatively small percentage of overall filtration pump sales compared to typical single-speed pumps. This is most likely due to customers who are hesitant to spend additional money without fully realizing the advantages. Once their benefits are understood and explained, the sales potential for variable-speed pumps is tremendous. It truly represents a 'win-win' scenario for all those involved. While legislation has made energy-efficient pumps a requirement in some jurisdictions, the benefits of variable-speed pumps are enough to entice any prospective customer.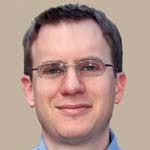 Scott Petty is the product manager for pumps and above-ground equipment for Hayward Pool Products. Previously, he managed Hayward's test facilities and agency compliance activities. Over the course of seven years in the pool industry, Petty, who holds a B.Sc. in mechanical engineering from North Carolina State University and an MBA from Wake Forest University, has developed an expertise in energy efficiency and hydraulics. Petty can be reached via e-mail at spetty@haywardnet.com.